Make It An Afternoon To Remember
Posted on Feb 10, 2011 12:11 PM by Elaina Verhoff
Found yourself with a rare block of time all to yourself? No deadlines to meet, places to be or projects to tackle? Today, it's all about you. You may want to embrace the laziness of the day -- or shake off the sleepies and get your adrenaline pumping instead. Either way, here are five fab ways to inject some fun into your afternoon.
---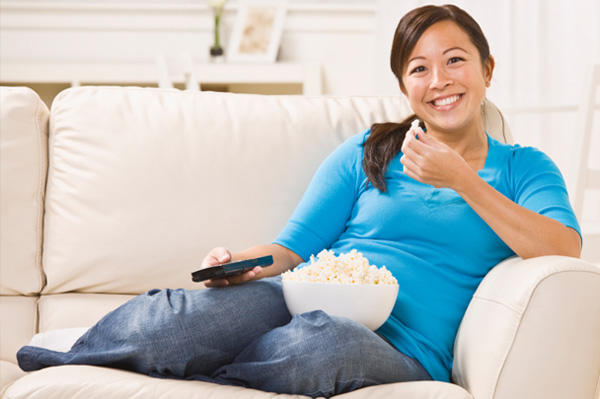 Make a meal
Turn off the cooking channel, peel yourself off the couch and get thee to the market! A lazy afternoon is the perfect time to find a new recipe online, pick up some fresh ingredients and surprise yourself with how tasty a homecooked dish can be. While you're at it, call some pals and invite them over to share in your culinary offering. After all, everything tastes better when you're sharing it with friends.
 Snuggle up with a movie
If some hard core laziness is in order, grab your coziest blanket, pop some popcorn and dial up a movie. If you can muster the energy to hit the neighborhood movie store, that's great. If not, check out the latest cable flicks or snuggle up with your laptop and download that movie you've been wanting to see for ages.
 Get your nature fix
If you want to add some action to your afternoon, nothing will get your blood pumping like a blast of fresh air. Drink in the beauty of nature with a brisk jog through the park, a mountain hike or even a bike ride around the neighborhood. Spending some time outside will give you a new perspective and an inspiring break from the daily routine. Leave your smart phone and headphones at home for an entirely unplugged experience.
 Pamper yourself
Did your last downward dog give you a good glimpse of your long-neglected tootsies? A lazy afternoon is the perfect time to give yourself a little TLC. Take a leisurely soak in the tub, break out the polish and treat yourself to a mani-pedi at home. Mix up some elixirs with ingredients from the cabinet, like an oatmeal mask or a honey-vinegar toner to pamper your skin. While you're at it, add a mug of hot tea, a scented candle and some soothing music for the full at-home spa experience.
 Get creative
Grab a paper and pen (or maybe some colored pencils) and see what happens. Follow the lead of companies like 3M and Google, who give their employees unstructured time to let the creative juices flow. Maybe you'll doodle a picture, jot down a journal entry or brainstorm ideas for that business you've always dreamed of starting. Sometimes hitting the pause button on life and giving yourself time for creativity can lead to wild and wonderful things. A lazy afternoon is the perfect time to let your mind be free to create.
More ways to relax and unwind