How To Get Positive And Stay Positive
Posted on Feb 11, 2011 9:06 AM by Cheryl van den Berg
When the going gets tough, sometimes it requires a little practice to reverse negative thoughts and train yourself to see the glass as half full. Here's how.
---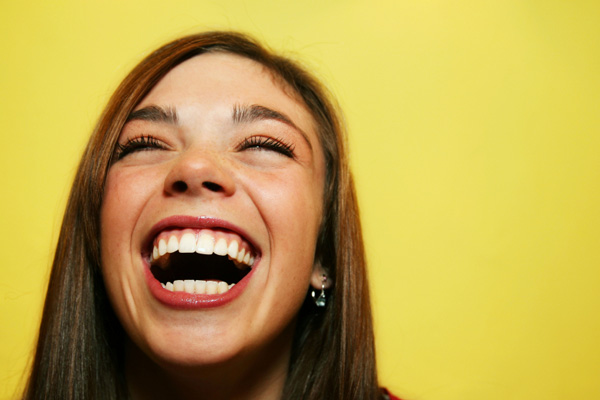 In our daily lives, it's so easy to become overwhelmed with our jobs and our schedules that we sometimes forget to take the time to treat ourselves. The best way to maintain a positive outlook on life is by training yourself to see the glass as half full. Turn this into more than just a saying, and instead, into a way of life.
If you want to start yourself on the right track to make the best out of any situation, then you should follow this simple guide.
Don't Sweat the Small Stuff
Get on the train to positive thinking by learning to relieve your stress. Stress reduction can include listening to music, volunteering or even just relaxing with a pet. It's not possible to avoid stressful situations altogether, but you'll be able to decrease your stress levels with a healthy balance.
"You can learn how to utilize and transform stress so that it will make you more productive and less self-destructive," says Paul J Rosch, MD, the president of the American Institute of Stress.
10-minute stress busters >>
6 Stress-busting foods >>
eat healthy
A healthy diet does more than you might think. It boosts your mood!
Studies show that a diet rich in fruits and vegetables is like putting the turbo button on your energy levels. Translation? Less fatigue and more motivation!
Eating healthy is also a state of mind. "People who eat more vegetables are overall taking better care of themselves -- better hydration, greater likelihood of self-care (like wearing sunscreen) and just a better sense of respect for yourself," says Dr Ramani Durvasula.
Exercise your Mind, body and soul
Exercise has been known to raise the serotonin, norepinephrine and dopamine levels in your body. This increase in brain chemicals lifts your mood.
"A study showed that exercise was better than Zoloft (an antidepressant), in lifting mood and treating depression in the long term," Dr Kelly Traver says. "An increase in BDNF from exercise will help you increase the areas of higher thinking in your frontral cortex so that you can better control aberrant moods and thoughts."
This control is what allows you to see the positive side of life.
Outdoor exercises to bust you out of a work-out rut >>
Angelina Jolie's work-out secrets! >>

Laugh out loud
Humor and positive thinking truly make laughter the best medicine. It becomes a lot easier to not sweat the small stuff if you are too busy laughing about it. Laughing will keep your spirits high, make you more relaxed and give you less anxiety.
"Attitude and fun are as good for your body as water, sunscreen and massage," says Dr Michael Roizen. "Besides the fact that humor has been shown to boost brain power and improve immune-cell function, a positive attitude works wonders, because that means you're more likely to do things like walk, eat cruciferous vegetables and avoid saturated fats."
In daunting times, it might be difficult to keep negativity at bay, but you will soon find that reducing your stress levels, keeping a healthy diet, working out and laughing will help you train yourself to see the glass half full.
More on positive thinking