Super Fuel For Fast Moving Days
Posted on Feb 11, 2011 9:44 AM by Christy Pogorelac
Days scheduled down to the minute don't always offer time to sit down and enjoy a thoughtfully prepared meal. Drive-thru and vending machine food fixes can feel like the only fast options, though the food they offer is more likely to leave you feeling sluggish rather than ready to take on the next task at hand. The key to eating smart on the go is planning ahead. Here are 7 foods that will help keep you at your best, even when you're moving fast.
---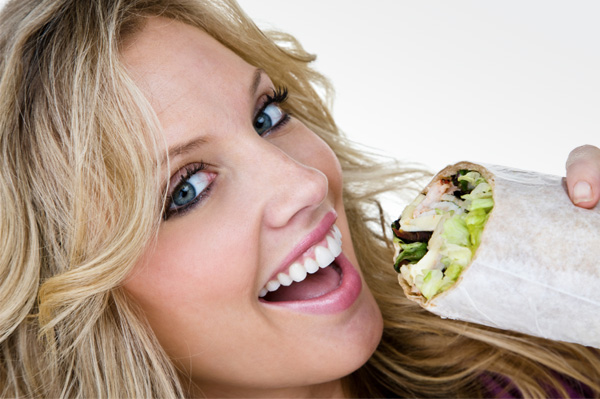 VitaMuffins
Loaded with 15 vitamins and minerals, soy and oat bran treats are also high in fiber. Only 100 calories per serving and available in flavors like chocolate, blueberry and apple cinnamon, they are great at breakfast or even as an afternoon snack.
 Berries
Blueberries, raspberries and strawberries are full of immune boosting vitamin C, filling fiber and brain friendly folate. Portable and bite-sized, berries are a great fruit to take on the go.
 Walnuts
An all around good nut, walnuts are one of the best plant sources of protein, rich in fiber, B vitamins, magnesium and antioxidants. They are also high in omega 3 fatty acids, which help lower cholesterol.
 Protein shake
Take this meal in a glass with you when you need to eat in transit. There are many options that have different types of protein in varying amounts. Look for a good balance of fast and slow absorbing protein like whey and casein, which are both found in milk. Choose a protein shake with a mix of protein, calories, fat and carbohydrates that is reasonable for your diet.
 Wraps
With lots of options and room to be creative, try a wrap instead of a heavy sandwich. They travel well and are often filled with healthy veggies. For a Mediterranean twist, try making a lettuce wrap with chicken breast, tomatoes, red onions and tzatziki sauce.
 One pot meals
Quick and easy, make one pot on the weekend and enjoy leftovers throughout the week. It is the best of both worlds, saving you time and money but offering the comfort of a homecooked meal. Try making beans and quinoa for your next one pot wonder. Quinoa is a tasty source for protein, B vitamins, magnesium, zinc and copper, which makes it a great substitute for rice and the perfect food when you need to get the most out of every bite.
 Micro meals
Sometimes the best and fastest food choice comes in the form of a frozen, pre-packaged meal. Convenient, available for purchase almost everywhere and ready in minutes, they can be a lifesaver during a hectic day. There are better-for-you options out there, so when choosing a micro meal, be sure to examine the label. Look for a balance of protein, veggies and carbohydrates. Make sure you understand the portion size -- some of the meals come packaged as two portions. Watch out for added sugar and sodium, and choose meals low in saturated fat.
More healthy snack ideas