Posted on Feb 12, 2011 12:14 PM by Daphne Butas
So much of our day is focused on food. During the holidays, we experience an onslaught of sweets, large meals and too much booze. Regardless of your daily food choices, knowing that there are many guilt-free treats out there makes life that much sweeter. It also makes it easier to choose the right foods more often, when you know that you have various options in terms of rewards.
---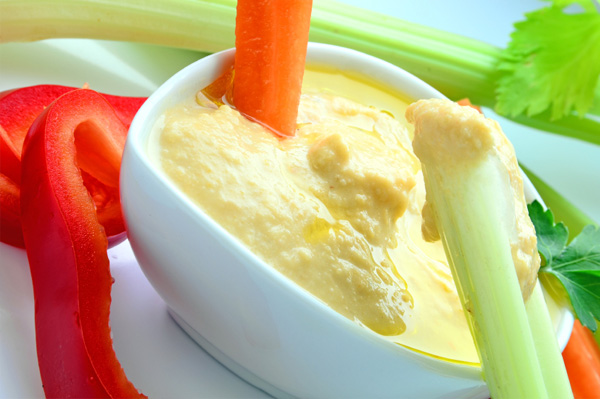 Not all snacks are bad for you
Katherine Tucker, professor and chair of the Department of Health Sciences at Northeastern University, understands the importance of daily snacks. In addition to indulging in small treats at the end of a meal or during the day to help you feel satisfied and less likely to go for seconds, she also recommends focusing on fruits, vegetables and whole grains. These are some of her favorite treats that are under 200 calories:
One piece of fruit and 1/4 cup of nuts, like almonds or walnuts.
 Celery sticks and two tablespoons of any natural nut butter.
 Hummus and fresh vegetables. Opt for brightly colored vegetables as they pack an extra vitamin punch. Peppers, carrots and broccoli are ideal choices.
One cup fresh berries and six ounces of vanilla yogurt.
Easy access snacks
Maybe you're constantly on the go and don't have time or access to these types of guilt-free snacks, or maybe you're not nuts over fruits and veggies, but rest assured, there are many other pre-made options that can be purchased that won't wreck your healthy eating habits.
Kristin Boucher, RN, founder and President of MIX Wellness, offers some friendly store-bought items that can still satisfy your cravings without bursting your belt buckle. Her favorites:
Kashi oatmeal dark chocolate cookies
Veggie chips
Skinny Cow ice cream sandwiches
Sugar-free dark chocolate covered almonds
Snack size candy bars. "Rather than opting for the whole bar or package, take advantage of portion control that the candy makers have offered up."
Spicy Parmesan popcorn. Take four cups of air-popped popcorn and sprinkle with two tablespoons grated Parmesan cheese and a few shakes of cayenne pepper. "This snack is loaded with fiber, protein and B vitamins and packs a lot of mileage for the calories," says Boucher.
More healthy snack ideas