Learn How To Spare A Dime, Or 5,000 Of Them!
Posted on Feb 11, 2011 2:18 PM by Stephanie Christensen
Think you can't save? You may be surprised to learn that not only can you save a little, but simple changes to your routine can add up to much more than spare change.
---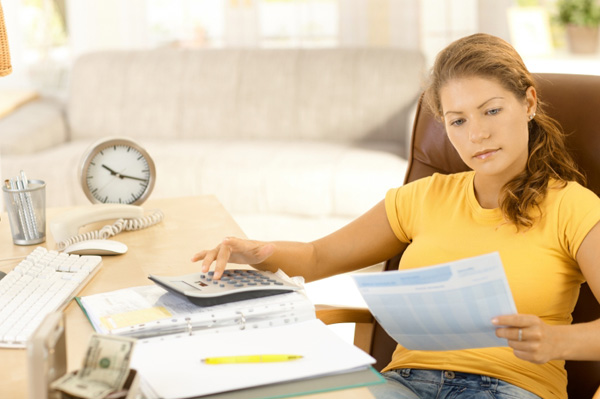 Establish what you really want
Will Chen, co-founder of WiseBread, advises writing down the ten most important things you want to accomplish in life, as specifically as possible. Establishing a focus on what you truly value will help you see what is wasting your time and resources. Chen's personal list included spending as much free time as possible with his family.To turn that goal into reality, he moved within walking distance of work, and eventually started blogging full-time and working from home. Having his "eye on the prize" helped him realize that while he might be occasionally tempted to buy a new car, eliminating costly commuting expenses in the form of time wasted in traffic, mileage and gas, contributed to his real long-term goals for a happy life.
 Track your spending
Online tools like Mint take minutes to set up and easily automate the budgeting process for the most resistant of users. Seeing the true monthly totals behind your spending gives you a real sense of the impact that unplanned purchases (like that lunchtime run into Target for toilet paper which somehow left you $100 poorer), have. Compare your expenses each month to your priority list. Commit to stop spending on items that don't get you closer to your long-term life goals.
 Be a savvy shopper
According to Billshrink, a free online resource that takes your current bills and behavior into account to analyze where you could get a better deal, "eight out of ten people overpay for their cell phone service." This tool can tell you in minutes how much you might save by switching providers on wireless and television service, bank accounts and credit cards.
 Lock in once a week
The path to saving $500 a month doesn't mean eliminating entertainment, eating out and all that's fun in life, but replacing just one dinner out a week with a healthy, inexpensive meal coooked at home can have big budget impact. Particularly if you drink alcohol with your meal, just one "lock in" a week could add up to more than $120 in savings each month.
 Don't pay for skills you have
Time is valuable, but as the saying goes, it's also money. If you're currently paying a housekeeper, weekend babysitter, manicurist or personal trainer for frequent service, get creative. Either take on those tasks once a month (you can do it just once a month!) instead of hiring and paying someone else to do them, or barter with a friend and trade services. By eliminating just one housekeeper visit, one night paying a babysitter, one manicure and one training session each month, you'll save $130 or more.
More money-saving tips