Diet Foods Don't Have To Mean The Death Of Delicious Eats
Posted on Feb 14, 2011 3:47 PM by Stephanie Christensen
The word diet doesn't have to be synonymous with unappealing dishes and snacks that lack flavor and appeal. Here are ten easy ways to take the yawn factor out of any diet recipe.
---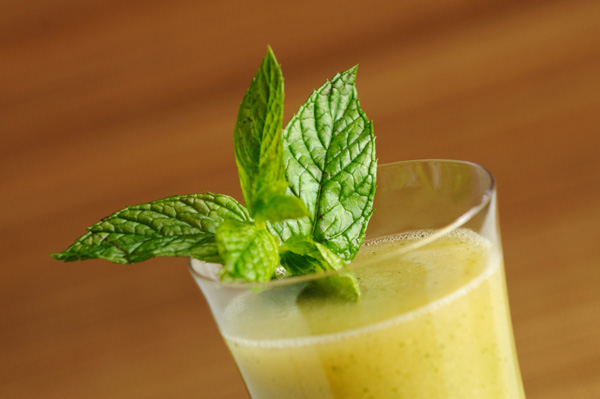 Heather Huey, director of nutrition services for LA Weight Loss, offers a variety of easy tweaks that can completely transform a standard diet dish.
 Citrus
Sprinkle the outer rind of a lemon, lime or orange (or its juice) over meats, fish or vegetables before and after cooking to add a unique and flavorful zing.
 Salsa
Pouring salsa over chicken, steamed vegetables and even brown rice is a great low-calorie way to add flavor to diet fare.
 Flavored vinegars
Play with varieties like red wine, cider, balsamic and rice to zest up salads, fish, tuna or poultry.
 Cooking spray
Spray meat with cooking spray and sprinkle a salt-free spice mixture over the top. Roast until meats turn brown. This adds a carmelization effect to the meat's flavor, without the added calories of oil or butter.
 Marinate
Marinades add moisture and flavor to meats. Before cooking, place meats in a plastic bag with fat free salad dressing, mustard, low- sodium soy sauce, or fruit juice. Refrigerate for at least an hour, allowing the flavor to absorb.
 Fresh herbs
Add parsley, oregano, thyme, basil or other fresh herb to any dish for unique flavor.
 Cinnamon
Add a dash to fresh fruit, grains and meats to completely tranform a diet dish.
 Garlic cloves
Fresh garlic cloves zing up any meal and are good for you. Chop a fresh clove, or add the jarred minced version to a diet dish as it's cooking.
 Trick yourself
Pair meal components with contrasting texture. Try combining a crunchy vegetable with a soft grain, and a chewy protein. Or, play with color and toss vibrant vegetable and fruits together. The bright hues will please your eyes and trick your taste buds.
 Make a morning smoothie
Kimberly Snyder, certified nutritionist and author of The Beauty Detox Diet, swears by her "Glowing Green Smoothie" for morning fuel that will leave you feeling satisfied, energized and nourished. (She also assures that the fruits eliminate the "green" taste of the other raw ingredients the smoothie contains).
Kimberly Snyder's Glowing Green Smoothie Recipe
Ingredients
1 1/2 cups water
1 head organic romaine lettuce, chopped
3-4 stalks organic celery
1/2 head of a large bunch or 3/4 of a small bunch of spinach
1 organic apple, cored and chopped
1 organic pear, cored and chopped
1 organic banana
Juice of 1/2 fresh organic lemon
Optional: 1/3 bunch organic cilantro, 1/3 bunch organic parsley (stems okay for both)
Directions
Add the water and chopped head of romaine to the blender. Starting the blender at low speed, mix until smooth.
Gradually moving to higher speeds, add the celery, apple and pear.
Add the cilantro and parsley, if you are choosing to add them.
Add the banana and lemon juice last. Refrigerate any unused portion.
More healthy eating tips