Breast Milk Ice Cream Confiscated
Posted on Mar 02, 2011 8:53 PM by Naomi de la Torre
Baby Gaga, the popular new breast milk ice cream sold in a London ice cream parlor, was confiscated by UK officials this past Monday on grounds that it could be unsafe. Although the ice cream is being screened in line with blood donor donations, there is still concern that viruses like Hepatitis could pass through the breast milk. What will the British government decide about the legality of making desserts out of human breast milk? And would you try it?
---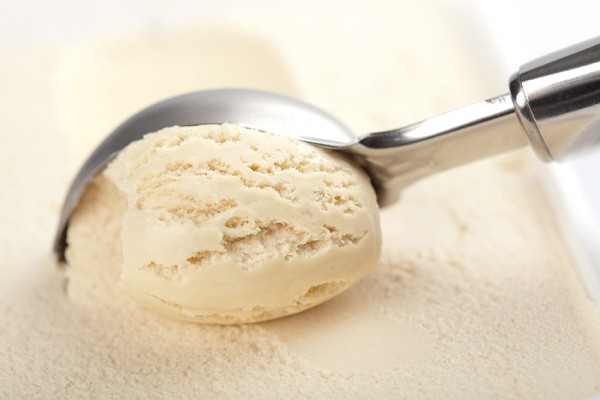 Organic and natural
Named "Baby Gaga" after the pop icon Lady Gaga, the new breast milk ice cream brought enormous traffic and media buzz to the London ice cream parlor The Icecreamists, after it was released last week.  Made from milk pumped from one mother's breasts, breast milk ice cream was being touted as a delicious, organic treat.
Shop owner Matt O'Connor expressed his excitement about the new recipe he believed would be a big success. "If it's good enough for our children, it's good enough for the rest of us. Some people will hear about it and go yuck--but actually it's purely organic, free-range and totally natural."
Or a potential carrier of disease
Despite it's high price tag at nearly $23 per serving, the breast milk ice cream received a shockingly warm reception from those who tried it. Served in a martini glass and scooped up by a Lady Gaga impersonator, Baby Gaga was bringing big crowds to the ice cream parlor in the trendy Covent Garden section of London.
The breast milk was donated by Victoria Riley, a mother from Leeds, England, who pumped the milk before it was pasteurized, screened to hospital standards and churned into ice cream. Mixed with Madagascar vanilla pods and lemon zest, the ice cream has a light and creamy texture. While some customers did respond with a solid "yuck" at the idea, those who tried it said it tastes "just like regular ice cream."
A spokeswoman from Westminister City Council explained that they were awaiting guidance from Britain's Food Standards Agency over the legality of selling human bodily fluids.  The ice cream is being tested with full cooperation from The Icecreamists. O'Connor said, "As far as we are aware there is no law prohibiting a business from selling breast milk ice cream." Lady Gaga has not yet commented on the new ice cream flavor bearing her name.
Would you try it?
Hear what customers of The Icecreamists are saying about the new breast milk ice cream.
More breast milk fun facts:
Cheese made out of breast milk