Posted on Mar 02, 2011 9:00 AM by Naomi de la Torre
Men everywhere have staked their claims with dark sweaty man caves where they can go to stuff themselves with hot wings, zone out on WWE, beat their chest hair and proclaim their glorious man-ness. But what about us? Don't we need a place to relax and find our inner zen? Enter the Mom Cave.
---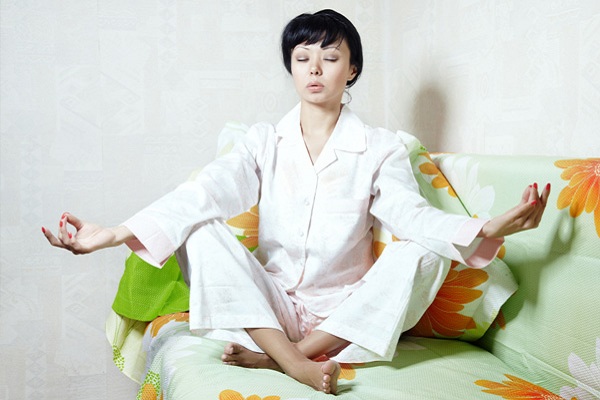 A place to call your own
Your husband's man cave smells of sweat, gym socks and Louisiana hot sauce. And he likes it that way. But when you think of relaxing, you'd prefer not to have to fight for space with dirty laundry or fermenting condiments.  
Moms spend the majority of their time taking care of everyone but themselves. You never get a sick day, your purse is filled with toys, crayons and crushed goldfish crackers, and the last time you went to the bathroom by yourself was so long ago...well, it's hard to recall if it ever happened at all.
When you spend most of your time focused on other people, it's easy to forget to nurture yourself. New York designer Elaine Griffin says, "A Mom Cave is where the woman who nurtures everyone goes to nurture herself."
But how do you go about carving out a space of your own where you can get away from all the commotion and take a much needed break? Follow these easy steps and, in no time at all, you too can have your very own Mom Cave.
Find a space
No matter what size your home is, a little creative thinking is all you need to find a space for your Mom Cave. An extra guest room, a screened-in porch, a kitchen nook, a closet or even a stair landing can be transformed into an area all your own.
Envision your ideal Mom Cave
What would you like to do in your Mom Cave? Do you want a quiet place to read your favorite books or magazines? Do you need a desk and computer where you can surf the internet without requests from tiny voices to play Dora the Explorer or Yo Gabba Gabba? Would you like a space to knit or sew? Maybe you just want to kick back and watch some TV without having to bust out your mom ninja skills to keep someone from stealing the remote.
Transform the space into your own
If at all possible, find a way to close off the space. If the room has a door of its own, great! If not, consider using bookshelves, curtains, a folding screen or other creative space solutions to divide the space. Paint the walls soothing colors. Bring in furniture that suits your needs. You don't have to have a huge budget to redesign the space. Use funky fabrics to recover old pillows. Drape a colorful quilt over a cozy old chair.  Make this a place where you feel happy and calm, and most importantly, where you can recharge.
Don't over clutter your Mom Cave
While it is important to decorate your Mom Cave to your own tastes, the last thing you want to do is fill it up with so many things that it feels busy and overstimulating. Candles, plants, vases and other elegant decor are all nice touches, but just make sure not to go overboard.
Set boundaries
Your Mom Cave is finished, but it's of no use to you unless you find the time to get away! Figure out when you can capture a few moments of your own and don't be shy about setting some ground rules. No one enters the Mom Cave unless it's an emergency. And no, Junior needing a cookie does not qualify as an emergency. Hang up your "Do Not Distub" sign and relax. You're on vacation. (Well, at least for the next 20 minutes.) 
More tips on designing your Mom Cave:
Using neutrals as a canvas: Mom cave design tips
How to turn little corners of your home into mini vacation destinations