Posted on Mar 07, 2011 4:41 PM by Naomi de la Torre
Homemade wheat bread is not only one of the most delicious foods on the planet, it's one of the healthiest too! But some recipes are tricky and seem like they aren't worth spending hours slaving in the kitchen. This recipe is very simple and the results are out of this world. Try it today and give your whole family a dinner to remember.
---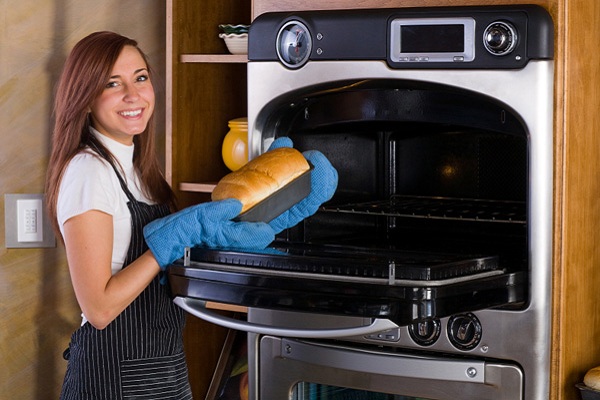 Ingredients:
1 tablespoon of active dry yeast
2 teaspoons dough enhancer
2 1/2 cup of warm water
1/3 cup honey
1/3 cup canola oil
2 teaspoons salt
3 1/2 cups stone ground wheat flour
3 1/2 cups unbleached white flour
1/2 cup whole grain flour of your choice (oat, flax seed, cornmeal, rye, barley, etc.)
Directions:
In a large mixing bowl add the yeast, dough enhancer, water, honey and oil. Mix well and let sit until yeast begins to bubble.
Add the salt and half of the flour. If using a mixer, beat on medium for 2 minutes. If not, just stir the wet dough vigorously by hand.
Begin to add the rest of the flour 1 cup at a time, incorporating well before adding the next cup.
When the flour has been added, turn the dough onto a clean, floured surface.
Knead the dough vigorously with your hands for 10 minutes. You may want to divide the dough into two parts before doing this unless you have very strong hands.
When the dough is smooth and elastic, oil a bowl and place the dough inside. Cover with a damp kitchen towel and wait 2-3 hours or until the dough doubles in size.
Punch the dough down and dump it out of the bowl. Divide the dough into 3 equal parts and shape into loaves.
Grease 3 large loaf pans. Set the loaves inside. Let raise for 30-60 minutes or until doubled in size.
Bake in a 350 degree F pre-heated oven for 30 minutes or until loaves are golden brown and sound hollow when thumped.
Let the bread rest for 20 mintes before cutting into the loaves.
Enjoy!
More delicious recipes: