Posted on Mar 08, 2011 10:11 PM by Naomi de la Torre
Let your inner fuego be free with this firecracking hot recipe for homemade salsa. Whether you're the next Rachel Ray or a mom-on-the-go, this fantastic and fabulously easy recipe will tantalize your taste buds and make your mouth water. Fresh ripe tomatoes, cilantro, red onion, garlic, serrano peppers, lime...are you drooling yet?
---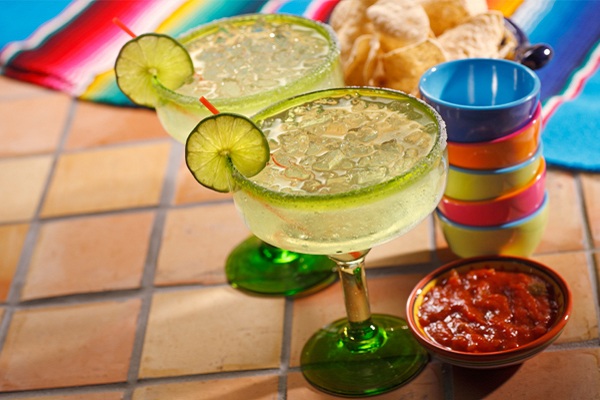 Ingredients:
5 fresh whole tomatoes
1/2 red onion
2 cloves fresh garlic
1/2 bunch cilantro
Juice of one whole lime
3-4 whole serrano peppers
1 teaspoon salt
1/2 teaspoon fresh ground black pepper
Directions:
Bring a medium saucepan halfway full of water to a rolling boil.
Boil the tomatoes, onion and serrano peppers for 7-10 minutes or until tomato skins become loose.
Remove the vegetables from the pot and dump the water.
Let the vegetables cool for 10 minutes.
Gently peel off the tomato skins and cut the stems off the serrano peppers. Discard the skins and stems.
Cut the stems off the cilantro and keep the only the leaves.
Place all the ingredients in your blender or food processor. Blend on high for 1 minute.
Mix up a round of margaritas, bust out your favorite bag of tortilla chips, flip on some spicy salsa jams and and let the party begin!
More yummy recipes:
How to make delicious honey wheat bread