Posted on Mar 25, 2011 9:07 AM by Naomi de la Torre
Looking for ways to go green at your next birthday bash? How about checking out some of these awesome Earth-friendly favors?
---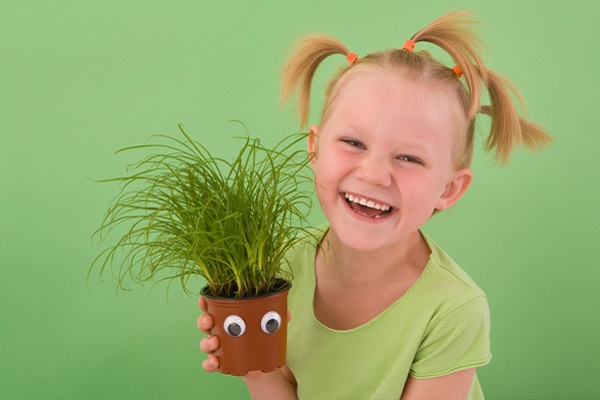 Customizable seed packets. For just $2 a pop, you can customize your own packet of wildflower seeds with the name of the birthday girl or boy at beau-coup.com

  Homemade bubble bath. Make your own eco-friendly bubble bath for your guests with this simple recipe:
2 cups baby shampoo
1 1/2 cups water
2 teaspoons glycerin
Essential oils
Mix well and pour it into reusable glass or eco-friendly plastic jars and decorate with a colorful bow. Voila! Happiness in a bottle.

  Homemade animal soaps. Making your own soap is another wonderful and fun eco-friendly craft you can do with your kids and then use as party favors. Buy some cute animal molds and make the soap extra special!

Small plant. Give each child a small plant to take home. You can even let the children decorate their own ceramic plant pots with googly eyes, colorful sequins or sparkly gems during the party for added fun factor.

  Wooden stamp set. Choose one high quality toy to buy for each guest. Melissa and Doug is a good company that makes beautiful and eco-friendly wooden toys that are very popular with both parents and children.

  Colorful chalk. How about giving each child a box of colorful and Earth-friendly chalk to take home?

  Homemade rainbow crayons. If you are like most parents, you are probably hoarding no less than eleventy billion broken crayons at your home. How about using some star shaped muffin tins to melt down the crayons in your own oven and create gorgeous rainbow crayons that you can give as party favors?

  Eco-friendly molding clay set. Children can sit and play with clay for hours. Why not give each guest a small set to take home? Because molding clay doesn't dry out, this is a toy they will be able to use over and over for years to come.
More birthday party ideas:
Eco-friendly birthday party recipes
10 Eco-friendly kids birthday party ideas
Birthday party games for all ages