Funniest Blogs On The Web
Posted on Mar 20, 2011 10:41 PM by Naomi de la Torre
Warning: These blogs may, in fact, make you pee in your pants. Read at your own discretion.
---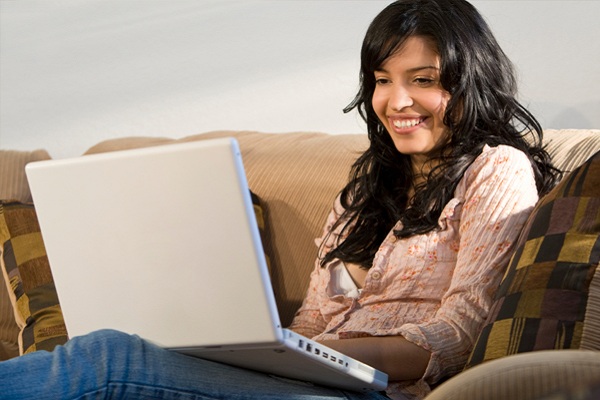 Got a bad case of the Mondays? You won't stay gloomy for long once you pop on over to visit any one of the blogs on this list. From stifled chuckles to laugh out loud, snort-milk-through-your-nose hilarity, these blogs are a one-stop destination to fun.

Taming Insanity: Whether she's blogging about her eleven-foot-tall mother, giving gut-busting tips on How to Lose a Gut in Ten Days or admitting that she'd like to sell your organs to buy more dresses, she is 100% insanse and 100% awesome.

Aiming Low: If you are a parent and you've found yourself serving your kids mac n' cheese directly off the living room carpet, while trying to corral three-foot-tall dust bunnies and random juice boxes under your couch with a baby gate, and simultaneously convincing yourself that it really is okay for your son to wear that Lightning McQueen shirt to school for the fifth day in a row, you are no longer alone. This group blog is an ode to mediocrity and imperfection, where "slack isn't a way of life, it's an art."

Un Mom: From her Random Tuesday Thoughts and hand-drawn cartoons to musings about motherhood and the upcoming zombie apocalypse, the UnMom is hilarity in motion.  

Cake Wrecks: When professional cakes goes horribly, hilariously wrong. This website is a montage of hilarious photos and witty descriptions of cakes you might need a few years of therapy to recover from.

Funny or Snot: Visit this hysterical blog and you can join Poppy (yes, that's her real name) as she wends her way through her leisure filled life of trips to the mall, booze fill bon bons and her campaign to put an end to Bloggers Butt.

Pleated-Jeans: You won't be able to stop laughing when you visit this outrageous website. Pleated-Jeans finds funny in everything under the sun from goofy animal pics, movie and TV screencaps to humorous how-to posts and hilarious flowcharts and diagrams.

Mommy Has a Headache: From the hilarious author of Cocktails at Naptime  and Confessions of a Cake Addict comes the blog that will make you do a spit-take every time. This blog covers every subject from wife-swapping and  synchronized swimming goldfish to the Top 10 Reasons Why She Couldn't Be a Man.

In Pursuit of Martha Points: If you regularly attempt to channel Martha Stewart but in reality are lucky if you can find a pair of matching shoes in your cave of a closet, In Pursuit of Martha Points is the blog for you. Join Lori (Domestic Goddess in Training) as she tries to score Martha Points, draws stick figure cartoons of impressive moments in her life, and tries not to break any state, county or federal laws in the process.

Baby Banter: Want to know what your average 13-month old thinks of current events, celebrity gossip, manscaping, potty training, doggie yoga and more? Check out the hilarious tykes at this website and you will never look at another baby the same again.

Late Enough: This deviously brilliant blog is also a one-way train to awesome. She'll make you laugh. She'll make you cry. She'll make you want to prepare for the zombie apocalypse. Sign up now to follow her forever.
Got a few of your own favorites? Leave them in the comment section below!