Superpower Your Diet With Superfood
Posted on Mar 22, 2011 10:05 AM by Naomi de la Torre
Looking for a way to superpower your diet? These healing superfoods are packed with powerful nutrients and phytochemicals that can give your body a superboost.
---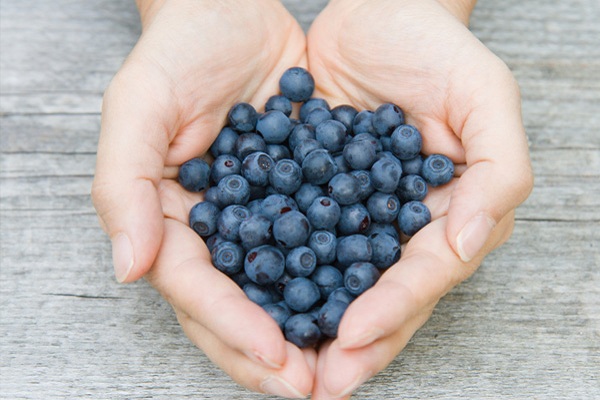 Research shows that certain healing foods not only have the ability to nourish our bodies, but they can also ward off certain illnesses such as cancer, diabetes, heart disease, asthma and digestive disorders. The fruits, vegetables and unprocessed whole grains in this list have been shown to have a wide variety of health benefits. Read on and learn how you can improve your health with the power of superfood.

  Blueberries. This delicious fruit is a powerhouse of nutrition. Low in sugar, high in fiber and packed with antioxidents, blueberries are also known to lower the risk for cardiovascular disease, slow the aging process, reduce the risk for diabetes, lower cholesterol, improve vision health and reduce the risk of Alzheimer's disease. Try sprinkling some blueberries on your morning cereal, make a tasty smoothie, toss them in healthy salads or make a fresh blueberry compote to pour over whole grain waffles and panckes.

  Avocados. Creamy delicious avocados are one of the richest sources of fiber among all fruits and veggies. Loaded with healthy unsaturated fats, they are an impressive source of potassium, vitamin E, folic acid, as well as a host of other vitamins and minerals. They have been shown to prevent strokes, improve heart health, lower cholesterol, support eye health and protect against a variety of cancers. Avocados taste great on salads, in burritos, on sandwiches and even in soup! Eating avocado also helps your body to better absorb other nutrients. If you haven't already fallen in love with this tasty fruit, try one today!

  Quinoa. With all the recent research about the health benefits of whole grains, everyone is looking for tasty whole grains to add to their daily diet. Called the "Mother Grain" by the Incas, quinoa is a nutritional powerhouse. Not only is it an impressive source of fiber, it is also a complete protein with all 8 essential amino acids. A single cooked cup of quinoa contains 8 grams of protein. Quinoa has been shown to help prevent migraines and improve cardiovascular health. Simple to prepare, it can easily replace rice in many recipes to boost the nutritional value of any meal.

  Dark chocolate. You wouldn't expect one of your favorite treats to be on this list, but dark chocolate is actually a powerful superfood with many health benefits. Made from the cacao bean, it has many of the same benefits of dark vegetables. Dark chocolate has 8 times the antioxidants found in strawberries which protect the body from aging and improve heart health.  It also stimulates endorphin production in the body which can even improve your mood. So feel free to give into the urge to splurge and have some dark chocolate today.

Sweet potatoes. Despite its delicious sweet taste, this root vegetable is actually very low in sugar. For this reason, sweet potatoes are known for their ability to help in blood sugar regulation. They are also high in antioxidants, potassium and dietary fiber. Sweet potatoes have been shown to combat inflmmatory diseases, promote digestive health, support fetal development, strengthen the immune system and prevent heart disease and stroke. Sweet potatoes are a delicious complement to any meal and can also be added into soups, stews, casseroles and breads for extra nutrtion and flavor. Or cut them into thick wedges, sprinkle with your favorite seasonings and bake in the over for a healthier version of oven fries. Yum!
More on diet and health: