Homemade Guacamole Recipe
Posted on Mar 23, 2011 11:00 AM by Naomi de la Torre
Want to impress your guests at your next dinner party? How about whipping up a batch of delicious homemade guacamole? Just mix together rich creamy avocados, fresh tomatoes, onions, garlic, cilantro and a twist of lime. Voila! You're in business, baby.
---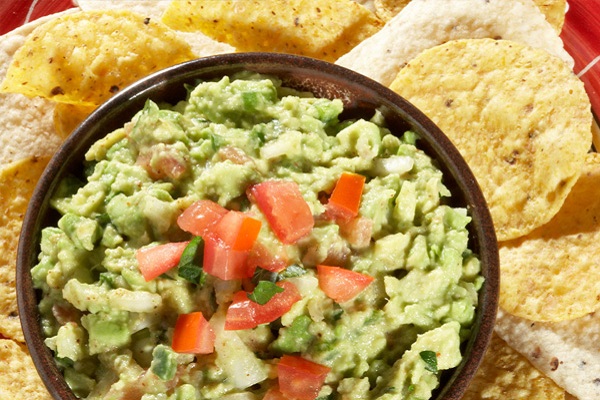 Ingredients:
6 large ripe avocados
1 small tomato
1/4 red onion
1 jalapeno
2 cloves garlic
handful of cilantro
2 limes
salt and pepper to taste
Directions:
Begin by chopping your onion, garlic, jalapeno and cilantro very fine. Place together in a small bowl.
Dice tomato and place in bowl. Mix gently.
Cut the limes in half and squeeze the juice over all the veggies in the bowl.
Cut avocados in half. Remove pits. Scoop out the fruit with a spoon and add to the bowl.
Mix the avocado with the rest of the ingredients until smooth. Add salt and pepper to taste.
Serve with tortilla chips and fresh sliced veggies like red peppers, cucumbers, celery, carrots and broccoli.
Watch your guests bow down and worship you.
Enjoy.
More recipes:
How to make delicious honey wheat bread