Posted on Apr 11, 2011 7:49 AM by Naomi de la Torre
Want to hear what some of the most talented writers in the blogophere have to say about current events, social responsibility, green living, parenting and everything else under the sun? The blogs in this list are provocative, thoughtful and downright brilliant. Check out of Top 10 picks for the most thought provoking blogs on the web.
---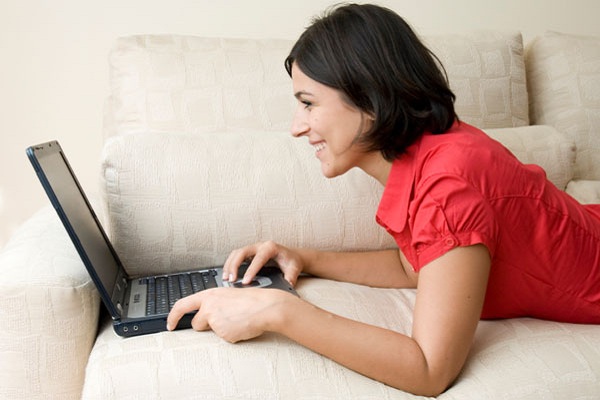 Jessic Gottlieb: One of the most talented and influential bloggers in America, Jessica Gottlieb has won numerous awards for her brilliant writing. Jessica is not afraid to say what she thinks about everything from spanking and breastfeeding in public to food reform and working mothers. And whether you agree with her or not, Jessica's provocative posts will make you think like you never have before.

Readily a Parent: When she's not making jokes about her love affair with bonobos, Dara Squires is spouting off her smart and sassy opinions about Jell-O, Nutella, corporate greed, green living, bullying, breastfeeding, formula and genetically engineered milk. Just breathe in the general vicinity of her website and you'll be smarter than you were 5 minutes ago.

Note from Lapland: Heather Sunderland is a British ex-pat living in the beautiful and forbidding northern reaches of Finland. Heather is all about honesty. She'll just as easily tell you about the time that she (accidentally) walked out of a bar without her skirt on as she will share her views on book banning, Botox and the conflict in the Middle East. Brilliant, provocative and refreshingly real, Note from Lapland is a must-read masterpiece.

Girl's Gone Child: The queen of hipster parenting, Rebecca Woolf has won oodles of blogging awards, not to mention her exquisite and raw memoir of her journey to motherhood, Rockabye: From Wild to Child. Dive into any one of her arresting posts and you will come out feeling like you've just been to a piercingly beautiful exhibit in a contemporary art museum. 

Very Bored in Catalunya: An anonymous British exp-pat blogger whose now makes her home in the rice fields of southern Spain. She'll make you laugh so hard that you'll be sure to spit your Coke all over your keyboard continually with her witty observations about ex-pat life. Irresistablly opinionated and addictively funny, if you are looking for a good time, pull up a chair and soak in the musings of the Mystic Donkey.

The TRUTH About Motherhood: Looking for the raw, uncensored truth about motherhood? You've come to the right spot. This outspoken, hilarious and 100% awesome blogger does not sugarcoat anything and is not afraid to speak her mind. Make sure to check out her Throat Punch Thursdays and find out who or what is on her warpath this week.

Mommy Wants Vodka: Aunt Becky, as she is known by her loyal minions, is one of the most effortlessly hilarious, opinionated and genuinely riveting bloggers in the blogosphere. Whether she's talking about her obsession with encased meats and cherry lip gloss or her battle with antenatal depression and her daughter's neural tube defect, she is beautifully honest and searingly real. You won't want to miss a moment of Aunt Becky's take-no-prisoners approach to life.

Bloggertropolis: Stephen Blake is routinely hysterical, satirical and downright awesome. If you haven't met this brilliant blogging dad from the UK and his hilarious take on everthing including Viagra, twitter stalkers, the apocalypse, gratuitous sex, sign language, biohazardous parenting and more--get thee to a computer immediately. His clever posts will keep you laughing, crying and coming back for more.

Naptime Writing: The voice behind Naptime Writing is ascerbic, witty, smart and fresh. An academic who put her career on hold for mommyhood, she's made raising her two sons in a socially conscious manner first priority, while still sneaking in time to write a novel, a hilarious and exquisitely-written blog, as well as other publications. Read her poignant and provocative posts on green parenting, attachment parenting, cloth diapering, co-sleeping, breastfeeding, toddler humor, child wrangling and more.

Momversation: Do you know what some of the most influential and outspoken mom bloggers on the web are thinking about the hottest topics in parenting today? Visit Momversation where you can watch top mom bloggers have heated conversations about everything under the sun. Bullying, television, pregnancy, sex, spanking, mom friendships, temper tantrums...no topic is off limits at Momversation. Always provocative. Always inspiring. Always real.
Also check out: Top 10 humor blogs guaranteed to make you laugh >>>