Posted on Apr 21, 2011 7:51 AM by Naomi de la Torre
Chocoholics beware. The brownies in this recipe may indeed kill you will their sensuous, soul-stirring chocolatey pleasures. Make at your own risk.
---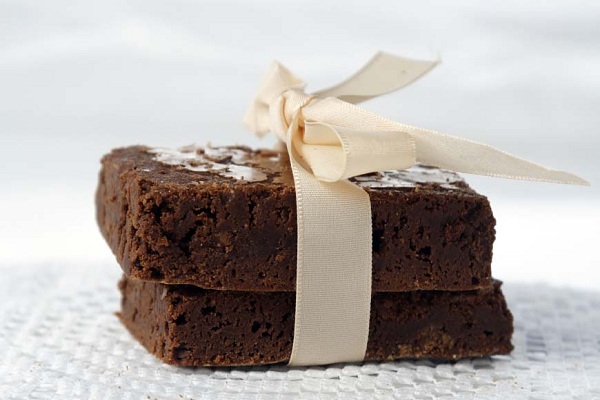 Ingredients:
1 stick unsalted butter
6 ounces semisweet baking chocolate
1 1/3 cup organic cane sugar
3 eggs, beaten
1/2 teaspoon vanilla extract
1/4 cup cocoa powder
1/2 teaspoon kosher salt
3/4 cup sifted cake flour
1/3 cup chopped pecans
Directions:
Preheat oven to 350 F.
Grease and flour an 8 x 8 baking pan.
In a microwave safe bowl, heat the chocolate and butter for 20 second intervals, mixing until combined.
Add sugar and stir until smooth.
Whisk in beaten eggs and vanilla extract. Beat well.
Add cocoa powder, flour, salt and pecans. Gently stir just until combined.
Pour batter into prepared pan.
Bake at 350 F for 35 minutes or until toothpick comes out clean.
Serve immediately with vanilla ice cream. Eat yourself into a severe chocolate coma.
Prepare for an early death. Eat more.
Die happy.
More yummy recipes:
How to make pineapple upside down cake
How to make easy homemade pizza crust