Best Royal Wedding Moments
Posted on May 02, 2011 9:05 AM by Naomi de la Torre
More than 2.4 billion people tuned in to watch Kate Middleton marry Prince William. But who stole the show? A three-year-old flower girl with a pint-sized frown that has become one of the most entertaining memes on the internet. Grace Van Cutsem, the grumpy flower girl.
---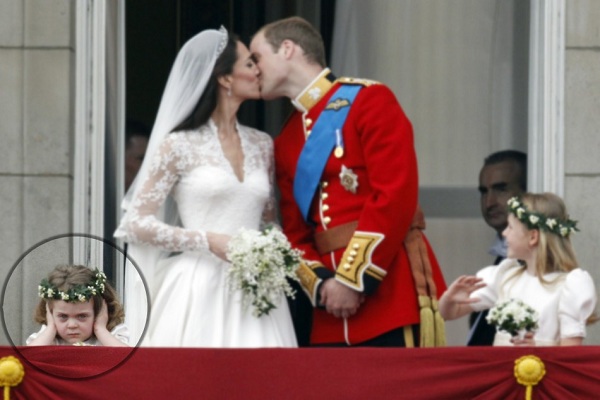 To be honest, I was pretty ho-hum about the Royal Wedding. That is, until Grace Van Cutsem entered the picture. This tiny flower girl with her unexpected frown added a whole lot of humor to an otherwise stuffy situation.
This three-year-old beauty was completely unselfconscious about her attitude. She frowned during the balcony kiss. She frowned at the cheering crowds. She frowned at the airplanes soaring above.
And because unhappy toddlers fall into the same group as naughty kittens and misbehaving puppies, little Miss Grace Van Cutsem is now an internet sensation with her adorable scowling face. She has been paired with any number of undesirable situations from Donald Trump's questions about Obama's birth certificate and Princess Beatrice's hat to Rebecca Black's Friday video and Lindsay Lohan's latest antics.
Check out this hilarious Youtube video of Grace Van Cutsem casting her disapproving glance on everyone and everything in her purview.
Need more laughts? Check out 10 Things that Always Make Us LOL>>>