8 Fun Father's Day
Gift Ideas
Posted on Jun 14, 2011 7:44 AM by Naomi de la Torre
No more ugly neckties! Spice up the fun this Father's Day with a gift that your dad won't have to hide in the back of his closet. Our Father's Day Gift Guide is full of wacky, weird, wicked and wonderful suggestions that are sure to make your father smile.
---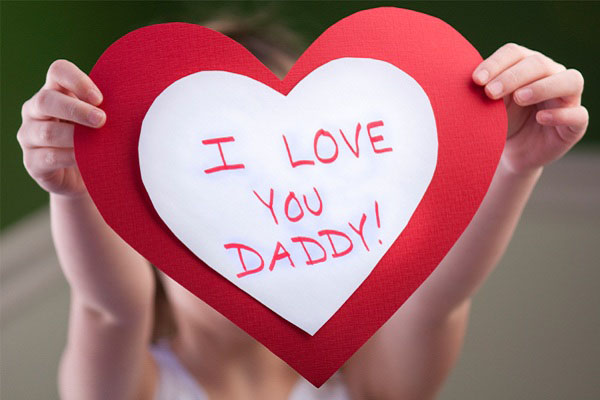 Go Ask Your Mother Mug
It's Father's Day! Dad doesn't want to be bothered. So give him this "Go Ask Your Mother Mug" and he won't even have to grunt a response when the kids ask him if it's okay if they eat Cheetos and popsicles for breakfast for the fiftieth time.

Mack Daddy: Mastering Fatherhood without Losing Your Style, Your Cool, or Your Mind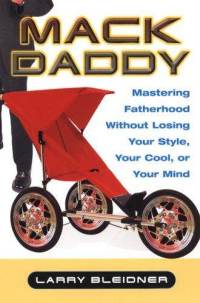 Got a new dad in the house? Is he worried about losing cool points now that he's running around with a gangload of brightly colored plastic toys and Winnie the Pooh diaper bag everywhere he goes? This is the book for him.

Umbrella Hat
Protect Dad from the sun when he's out catching that enormous fish or just kicking it in the backyard. This umbrella hat will make a fashion statement and might even help Dad finally get friendly with the neighbors, who are bound to wonder if he's trying to establish contact with ET and/or had a hard blow to the head recently.   

 Truck Antlers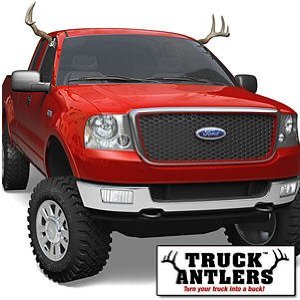 Does Pops love to hunt? Surprise him by turning his truck into a buck with these hilarious truck antlers.

Backyard BBQ Branding Iron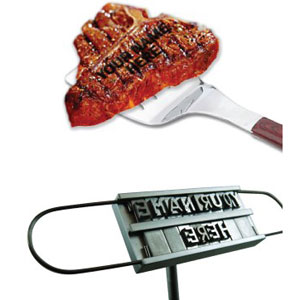 Don't let Dad's backyard masterpieces go to waste. With this personalized branding iron, your dad can put his eternal stamp on every piece of steak, chicken or pork chop he grills. Awwwww…

Man Cave Rules Sign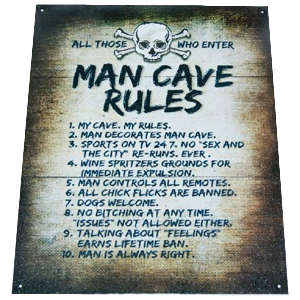 Does your dad's sacred Man Cave get violated on a regular basis with Sex in the City reruns, girl talk, chore lists and unmanly snacks? Let your dad feel like a real man for once and for all with this helpful Man Cave Rules Sign.

Control a Woman Remote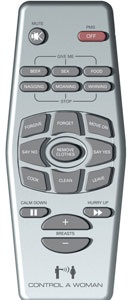 No, the Control A Woman Remote doesn't really work. But Dad will think it does and that's all that matters. He'll retreat to his Man Cave thinking he's got the power and meanwhile you can grab the credit card and buy that thing you've been wanting forever. Happy Father's Day. You're welcome.

Bacon Cologne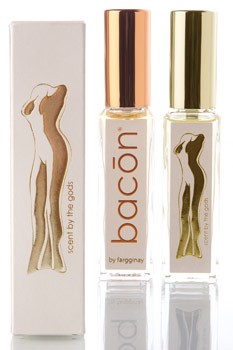 Empower your dad with a manly cologne that also smells like his favorite food. Because who wouldn't want to smell like the greasy drippings of a leftover breakfast burrito, right? This pig-flavored fragrance by Fargginay comes in two alluring flavors–bacōn Classic and bacōn Gold for only $36.
Tell us: Share your unique Father's Day gift ideas with us!