Posted on Jul 01, 2011 7:44 AM by Naomi de la Torre
Are you addicted to the creamy, delicious goodness of Green Tea Frappuccinos? Learn how to make this gourmet drink in your own home.
---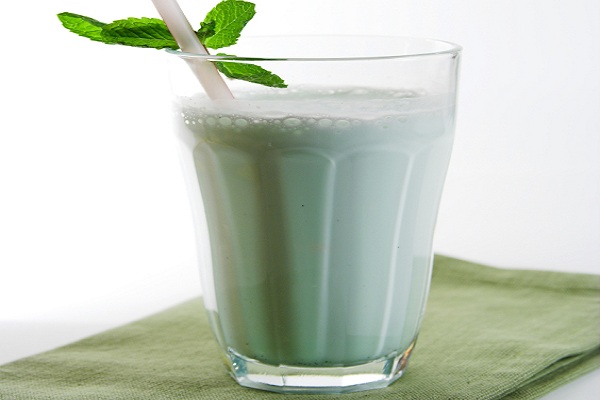 Health Benefits of Green Tea
Made from the leaves of the Chinese Camellia sinensis plant, green tea is well-known for its extraordinary health benefits. Chock full of free-radical fighting antioxidants, green tea has been associated with many life-changing benefits such as reducing the risk of cancer, preventing heart disease, lowering cholesterol levels, boosting metabolism, improving immune function, preventing cavities and slowing the aging process. And best of all? It tastes great too!
Green Tea Frappuccino Recipe
If you love the taste of green tea, you are going to fall head over heels for this smooth and silky Green Tea Frappuccino. Made with matcha green tea powder, it delivers even more health benefits than traditionally brewed green tea. Says Matcha Source founder Alissa White, "When you [consume matcha], you ingest one hundred percent of the nutritional benefit of the entire leaf, not the just brew as with loose leaf tea."
 Ingredients:
 1/2 teaspoon matcha green tea powder
 1/3 cup boiling water
 2 teaspoons organic cane sugar (or substitute 4-6 drops liquid Stevia)
 1 teaspoon Torani sugar-free vanilla syrup
 1 cup low fat milk (soy, almond or coconut are also good choices)
 8 ice cubes, added to the blender one at a time

Directions:
In a small bowl, mix the matcha powder with the boiling water until powder is dissolved.
Add sugar (or stevia) and stir well.
Pour green tea mixture into blender.
Add milk and ice. Blend well for 1 minute.
Serve cold.
Make Other Delicious Green Tea Desserts!
Love the flavor of green tea? How about trying this delicious recipe for making your own homemade green tea ice cream: