DIY Natural Beauty Recipes
Posted on Jun 28, 2011 1:02 PM by Naomi de la Torre
Pamper yourself with some of these fabulous homemade beauty recipes for lip balm, face masks, body scrubs, toner and more. They are easy to make and 100 percent natural!
---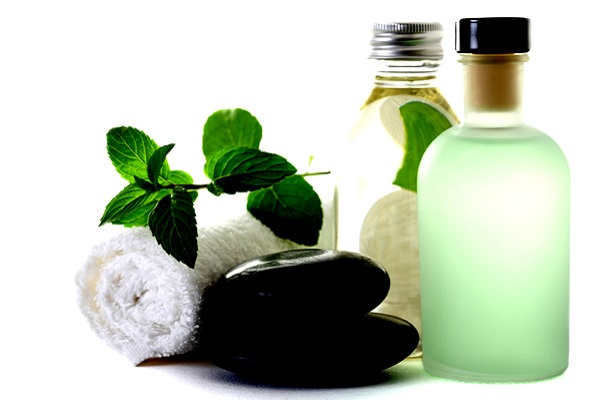 Orange Honey Lip Balm
Homemade lip balm is easy and fun to make. Once you've got the hang of it, you can even try experimenting with frangrances by using different essential oils. This luxurious recipe for orange honey lip balm is fabulous for soothing chapped lips and it tastes great too!
Ingredients:
2 tablespoons petroleum jelly
1 1/2 tablespoon beeswax
¼ teaspoon vitamin E oil
5 drops orange essential oil
1 teaspoon honey
Lip balm container with tight fitting lid
 
 Directions:
Scoop the petroleum jelly and beeswax into a small microwave safe bowl. Place the bowl in the microwave and heat for 3 minutes. Mix together until smooth.
Wait 5 minutes until the mixture cools off.
Add vitamin E oil, orange essential oil and honey. Mix well. You should see the mixture begin to thicken and become creamy.
Scoop homemade lip balm into a small container.
Apply to lips with a Q-tip as often as needed.
Stores well for 4-6 weeks.
Pomegranate Tangerine Toner
This sweet and tangy pomegranate tangerine toner will soothe and hydrate your skin. Splash on your face in the morning after you wake up or whenever your face is feeling sensitive or dry.
Ingredients:
1/2 cup witch hazel
1/4 cup 100% pomegranate juice
5 drops natural glycerin
5 drops tangerine essential oil
Glass bottle with tight fitting lid
 
 Directions:
Mix all ingredients in a clean glass bottle with a tight fitting lid.
Shake well.
Using a cotton pad, apply to face as a toner. Avoid contact with eyes.
Store for up to 2 weeks in the refrigerator.
Green Tea Face Mask
This mask treatment will leave your skin ultra-soft and moisturized. The antioxidants in the green tea will rejuvenate your skin on the cellular level.
Ingredients:
2 teaspoons yogurt
2 teaspoons matcha green tea powder
1 teaspoon raw honey
 
 Directions:
In a small bowl, mix yogurt, matcha powder and honey together until smooth.
Using your fingers, spread paste onto face and neck as thickly as possible.
Leave on skin for 20 minutes.
Rinse with clean water, rubbing the mask to exfoliate skin.
Spicy Cinnamon Sugar Scrub
This scrub is amazing for restoring life and glow to the complexion. Massage deeply into your skin and feel soft and silky all over. Great to use on both face and body.
Ingredients:
1/2 cup organic brown sugar
1/2 cup organic cane sugar
2 tablespoons avocado oil
2 tablespoon cocoa powder
1 tablespoon ground cinnamon
Glass jar with tight fitting lid
 Directions:
Combine the ingredients in a bowl.
Scoop into glass mason jar to store.
Use scrub to massage all over your body while you are in the shower.
Leave on your skin for 3 to 4 minutes before rinsing.
Store in the refrigerator for up to 6 months.
Lavender Flower Bath Salts
Soothe dry, irritated skin with these calming lavender bath salts. Toss a handful into your bath right before bed and you'll sleep like a baby!
Ingredients:
1/2 cup Epsom salts
½ cup sea salt
½ cup baking soda
5 drops lavender oil
5 drops red food coloring
5 drops blue food coloring
Glass jar with tight fitting lid
 Directions:
In a glass bowl, mix all ingredients except food coloring.
In a separate small bowl, mix the red and blue food coloring together.
Gently stir the purple food coloring into the salt mixture.
After the salts are colored, spread on wax paper to dry.
Bath salts can be stored in a sealed container for up to 6 months.
Use a tablespoon of lavender salts in your bath.
Relax and enjoy.
More Daily Delight tips:
How to reduce stress with aromatherapy
How to make homemade facial cleanser