Posted on Aug 03, 2011 8:53 AM by Naomi de la Torre
Looking for a glimpse of what the coolest, edgiest and most talented daddy bloggers think about everything from parenting, pregnancy, poopsplosions, baby proofing, Mr. Potato Head and more? Check out our picks for Best Dad Blogs on the Web.
---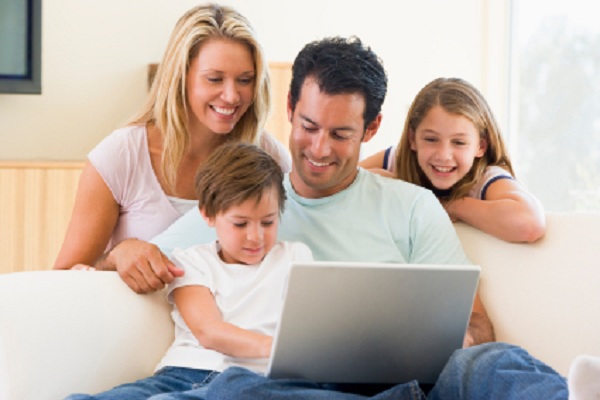 DadCentric: Join the underground dad revolution as this junta of brilliant and hilarious writer-dads attempts to overthrow outdated notions about fatherhood. Led by the fabulous Jason Avant (aka Pet Cobra) and featuring such illustrious talent as Crouton Boy, Two Busy, Whit Honea, Travis "The" Homes, Warren, Kevin McKeever, Greg Barbera, Homemaker Man, Didactic Pirate, Beta Dad and The Muskrat. Don't miss a moment with this all-awesome Dadcentric crew.

Dad Street: Dive into the life of Josh and his adorable family and see the world though daddy glasses. Learn important parenting lessons like what to pack when planning to spend time at non-baby friendly homes (extra clothes, baby snacks, small toys, gate for stairs, tranquilizers, handcuffs, bullhorn, etc.) and fall in love with Dad Street's open and friendly style that will make you feel like part of the family.

Lick the Fridge: An irreverent, humorous and honest look at the life of a dad of twin toddlers. Follow the musings of Jared Karol and you will uncover intriguing toddler conspiracy theories and find out how you, too, will unintentionally become a deadbeat dad.

Beta Dad: From the moment you pull up Beta Dad's blog, you won't be able to help yourself from falling in love with his Babyzilla masthead featuring his twin daughters destroying a city complete with shooting flames and hovering helicopters. Read on and follow the hilarious and inspired writing of Beta Dad who is not afraid to write about why manliness is kind of stupid, daddy playdates, failing at feminist fathering and how to feel good while lowering your standards.

Bloggertropolis: Stephen Blake is a wickedly brilliant writer from Britain who will make you pee in your pants with his hilarious and satirical posts. He's not shy and is more than delighted to share his intimate views of everything from why bunk beds and vomit don't mix and Harry Potter mania to why there should be an app for phoning in sick to work. Sign up now to drink the Bloggertropolis Kool-aid and follow Steve forever.

DaDa Rocks: "Who's the bigger baby?" asks Adam Cohen of DaDa Rocks, where you can get an insider's perspective on fatherhood, marriage, family life, baby products and more.

Mocha Dad: Don't miss a moment of Mocha Dad where he chronicles the life of an African-American family in attempts to break down outdated stereotypes about black fatherhood. You will do everything from laugh to cry when you read his thought-provoking and humorous posts on color-blind friendships, how to be a better father, daddy disasters, killer diapers and more. 

How to Be a Dad: If you like funny, then you are sure to fall head over heels for How to Be a Dad. Find out 6 Secret Uses for Diapers, get your zombie on at the Night of the Living Dad and discover The Weirdest Birth Announcement Ever. Guaranteed to make you do a spit-take all over your computer.

Distracted Daddy: Poop, parenting and dad disasters come alive in this riveting blog by one very hilarious and very distracted daddy. You won't want to miss his all-awesome posts like, "Dirt. It's what's for dinner" and "Tina Fey's Bossypants: A toddler's review."

Clark Kent's Lunchbox: It's a bird! It's a plane! No, it's Clark Kent's Lunchbox! Find out what this WAH dad has to say about living life with five children without the use of superpowers. You might also want to check out Ron Mattock's fabulous book, Sugar Milk: What One Dad Drinks When He Can't Afford Vodka, which recounts in fascinating detail Ron's reluctant transition from the corporate world to the uproarious life of full-time parenting complete with daily battles against subversive Care Bears, fire-belching demons and skirmishes with the pancake mafia.
More must-see blogs: