Posted on Aug 04, 2011 5:46 AM by Naomi de la Torre
Making a green smoothie part of your daily routine is a great way to add vital nutrients to your diet, lose weight naturally, increase energy, improve mental clarity, reduce cravings and boost your overall health. Try some of these yummy green smoothie recipes today!
---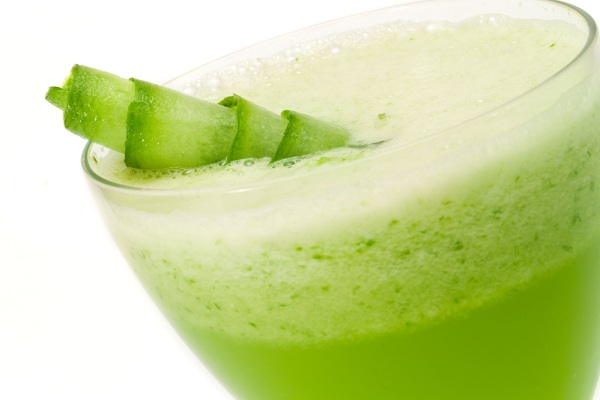 Cucumber Pear Smoothie
Cucumber is a great source of many essential vitamins and minerals including vitamin C, vitamin A, calcium, iron, phosphorus, potassium, magnesium and silica. Because of its high water content, it is naturally hydrating and wonderful for the skin, eyes, nails and hair. Paired with health Greek yogurt, apple, pear and cilantro, this smoothie tastes amazing and will give you the kick start you need every morning.
Ingredients:
1 cucumber
2 pears
1 apple
1 cup fresh cilantro
½ cup water
½ cup Greek yogurt

Directions:
Chop fruits and veggies into wedges and place in blender.
Add cilantro, water and yogurt. Blend all ingredients together until smooth and creamy.
Garnish with a sprig of cilantro.
Kale Banana Blast
Kale, avocados and bananas pack a powerful punch in this tasty green smoothie. Kale is loaded with antioxidants and is one of the most nutritious veggies around. The addition of avocado will slow down the release of sugars from the banana and keep your blood sugar levels in balance.
Ingredients:
1 ½ cups chopped kale
2 bananas
1 avocado
2/3 cup almond milk
1 tablespoon flax seeds
1 teaspoon raw honey
5 ice cubes

Directions:
Place kale, avocado, bananas, almond milk, flax seeds and honey into the blender and puree.
Add ice cubes and blend until smooth.
Enjoy!
Berry Good Spinach Smoothie
Spinach is rich with antioxidants that keep you healthy and protect you from free radical damage. Add some tasty berries with even more antioxidant power and you're smoothie will be a powerhouse of nutrition.
Ingredients:
2 cups baby spinach
2 cups mixed frozen berries
¾ cup water
2 tablespoons flax seeds
1 teaspoon maple syrup

Directions:
Place all ingredients in blender and pulse until smooth.
Garnish with a fresh strawberry. Mmmmm…
More healthy recipes:
Healthy green tea frappuccino recipe