Posted on Aug 08, 2011 6:17 AM by Naomi de la Torre
When Cal Weaver (Steve Carell) finds out that his wife Emily of 25 years (Julianne Moore) is cheating on him with an officemate, he jumps out of a moving car and into a comedy of errors that is as full of poignant moments as belly laughs. With an all-star cast and a slew of fascinating subplots, this sweet and sassy romantic comedy exposes the dark underbelly of a long-term marriage that's lost its luster, while at the same time revealing the authentic human need for true love.
---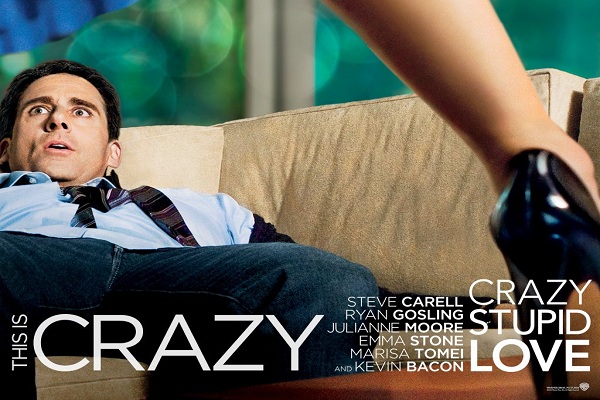 Cal Weaver (Steve Carell) seems to have it all—a beautiful wife, a successful career, a great relationship with his kids. But everything begins to fall apart when his wife (Julianne Moore) drops the divorce bomb on him after dinner one night. Emily admits she might be having some kind of mid-life crisis, but Cal is so stunned by the thought that his wife is cheating on him that he can't even begin to digest any more information or talk about their problems.
He moves out and begins to drown his sorrows in vodka cranberries at a local bar where he catches the attention of local ladies' man Jacob Palmer (Ryan Gosling). After watching Cal drunkenly blather on to anyone who will listen night after night about his wife's infidelity and his devastated life, Jacob takes pity on Cal and offers to take him under his wing.
What follows is a hilarious What Not to Wear session where Jacob strips Cal of his "Mom Butt" jeans, New Balance sneakers and other fashion faux pas. Under his wing, Cal not only gets a new look, but also revamps his rusty dating skills and begins to get his mojo back.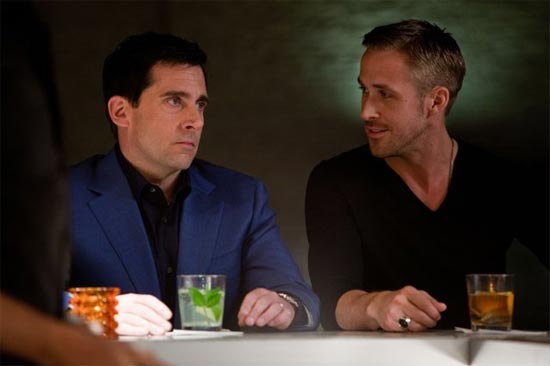 Things begin to get complicated when it becomes clear that even though Cal is successful with picking up beautiful women, he's still harboring strong feelings for his ex-wife. Meanwhile, Jacob (the perpetual playboy) falls head over heels for a woman who doesn't fall for his pick-up-lines and who (spoiler alert!) turns out to be Cal's adult daughter Hannah (Emma Stone). More complications ensue when Cal's 13-year-old son Robbie (Jonah Bobo) reveals his frighteningly intense crush on his babysitter Jessica (Analeigh Tipton) who has an equally frightening crush on Cal. The movie erupts into a volcano of emotion where all the subplots converge and everyone is faced with the tangled truth about their hidden feelings.
In the end, Crazy, Stupid, Love is neither crazy nor stupid. Directed by Dan Fogelman, it is the kind of movie that paints a painfully realistic picture of relationship struggles, takes you deep into the heart of broken lives, broken marriage, miscommunication and infidelity, but in the end somehow manages to give you the courage to put your faith in romantic ideals like true love once again.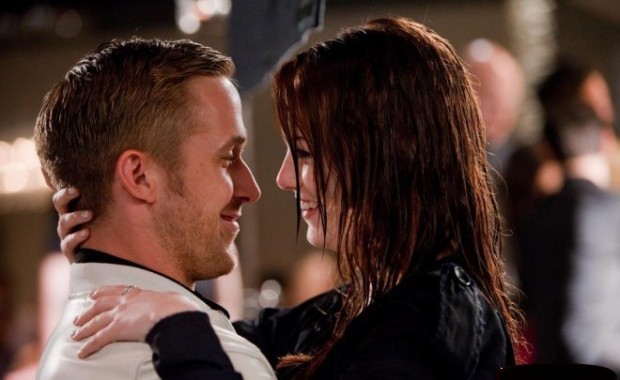 Want a sneak peek at this hit romatic comedy? Check out the trailer for Crazy, Stupid, Love: