Posted on Sep 20, 2011 5:24 AM by Naomi de la Torre
There's nothing better to keep little ones entertained than a fun craft you can eat! Learn how to create beautiful and edible marshmallow art and teach your kids how to let their inner Picasso shine.
---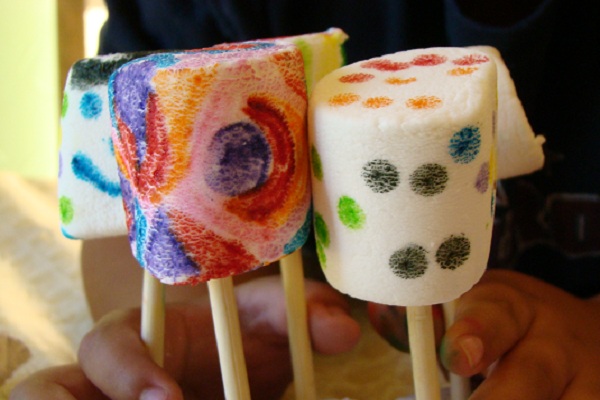 This simple craft is perfect for kids of all ages. It's a fun activity for a rainy day, a weekend campout and especially perfect for kids birthday parties because it involves minimal cleanup afterwards. And the best part? After they're finished creating their masterpieces, the kiddos can have a yummy snack they will enjoy!
Supplies:
1 package large or extra large marshmallows
1 package wooden skewers
Edible markers (available at craft stores like Michael's or Hobby Lobby)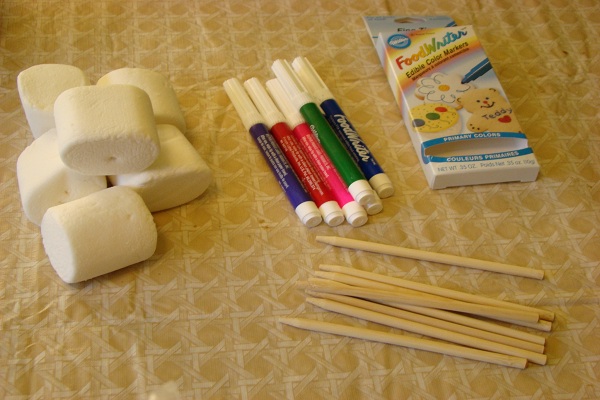 Directions:

Give each chid a wooden skewer and one or more marshmallows. Show the children how to spear their marshmallows with the skewers.

Pass out the edible markers and let the kids draw their own designs using their imagination.

You can also give the children drawing prompts such as, "Draw a picture of your favorite animal" or "Design an awesome race car" or "Draw your favorite Disney princess."

Once the children are finished designing their creations, give them a chance to show off their artwork to the group. Make sure everyone gets a chance to shine.

Last, but certainly not least, let the kiddos eat their marshmallow art. Yum!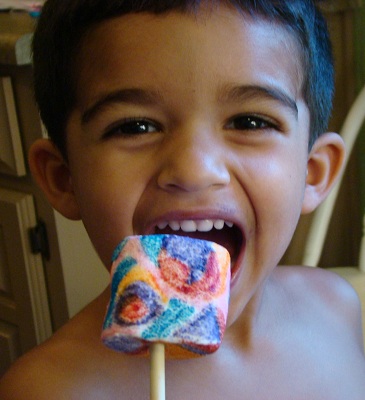 Learn how to make homemade marshmallows: