Posted on Oct 18, 2011 6:03 AM by Naomi de la Torre
Want to start your kids on a life-long love of reading? Take a trip on the imagination train and have tea with a tiger, bathe with a whale or marry a monster with these deliciously fun children's books.
---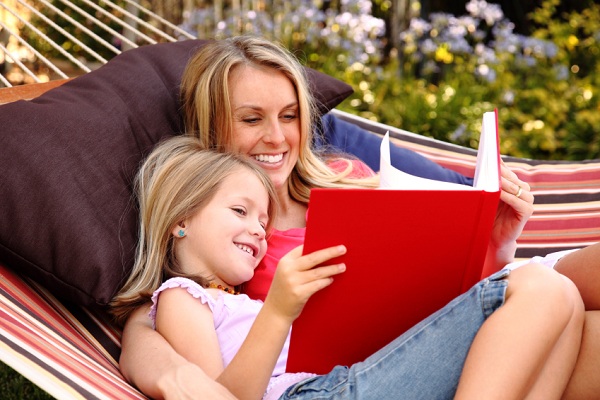 Bad Kitty by Nick Bruel
This mischievous kitty is as hilarious and naughty as he is heartwarming. Join Bad Kitty on a hysterical alphabet adventure.
The Tiger Who Came to Tea by Judith Kerr
For anyone who has ever wished for a pet tiger, The Tiger Who Came to Tea is a dream come true. Read about the friendly by voracious tiger who stops by for a visit and manages to eat everything in the entire house.
Jessica by Kevin Henkes
Fall in love with this sweet book about imaginary friends. Nobody believes in Jessica. But Ruthie knows she is real. They have everything in common and do everything together…until the day that Ruthie has to go to kindergarten for the first time.
Children Make Terrible Pets by Peter Brown
Lucy, an adorable pink tutu-wearing bear, will not accept her mother's advice that, "Children make terrible pets." What happens when she decides to take "Squeak" home anyway?
When a Monster is Born by Sean Taylor
Your children will howl with laughter while reading the delectably silly possibilities in this book. Will the furry monster eat the school principal, dance the boogie-woogie or fall in love? You decide.
Edwina: The Dinosaur Who Didn't Know She Was Extinct by Mo Willems
Everyone loves Edwina, the sweet, kind-hearted, chocolate chip cookie-making dinosaur. Everyone, that is, except Reginald Von Hoobie Doobie. Find out what happens when Reginald tries to convince Edwina that she is actually extinct.
Little Oink by Amy Krouse Rosenthal and Jen Corace
Poor Little Oink. He just wants to be clean and organized, but his piggy parents won't have it! They are always bugging him to get dirty, throw his toys on the floor and learn how to make a proper mess. Will he ever get to have a clean space to call his own?
The Odd Egg by Emily Gravett
All the birds have an egg, except for Duck. But then Duck finds a beautiful spotted green egg. Little does he know what is really inside!
Check out this book trailer for a peek at Bad Kitty!
More awesome books for kids: