Posted on Nov 22, 2011 4:15 AM by Naomi de la Torre
There's nothing like a spicy hot Chai Tea Latte to warm up your belly on a cold, winter morning. Try this yummy recipe spiced with fresh cardamom, ginger and cinnamon. It's like magic in a mug!
---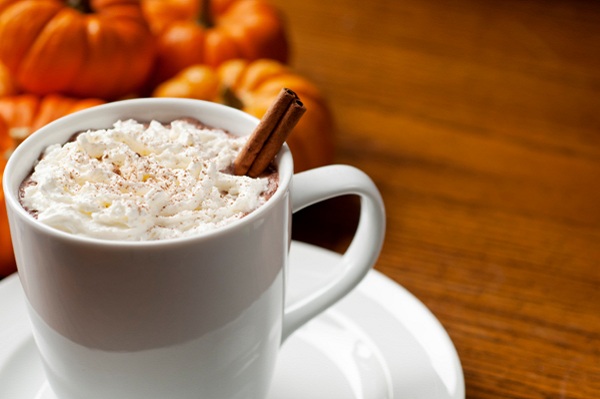 If you are anything like us, once you tried a Chai Tea Latte you just couldn't go back to regular tea. The spices may seem too exotic to replicate in your own kitchen, right? Wrong! A Chai Tea Latte is no harder to prepare than any other fancy coffee drink you can make with your home espresso machine. Just follow our simple instructions below and you'll be sipping on Chai magic in no time at all.
Ingredients
2 bags of Chai Spice tea (there are a variety of brands that sell Chai Spice including Stash, Teavana and Celestial Seasonings)
1 tablespoon fresh grated ginger
¼ teaspoon ground cinnamon
½ teaspoon ground cardamom
1 cup water
2 cups milk (any variety of milk can be used including whole milk, soy, almond, coconut, etc.)
2 tablespoons vanilla Torani syrup (or if you don't have Torani syrup, you can substitute 2 tablespoons sugar)
Directions
Heat your water in the microwave for 3 minutes until boiling hot. Remove from microwave and put both tea bags in the water. Let steep for 1 minute, squeeze dry and throw away.
Meanwhile, grate a handful of fresh ginger. Squeeze the ginger in your palm gently and let the juice drip into the hot tea. Discard ginger.
Add Torani syrup and cardamom to hot tea. Stir.
Using your espresso machine, steam the milk until hot and foamy.
Pour ½ cup hot tea into 2 mugs. Fill each mug to the brim with steamed milk.
Top with foam and sprinkle with cinnamon.
Alternatively, if you don't have an espresso machine, heat up your milk in the microwave and top with a generous spray of fresh whipped cream. Sprinkle with cinnamon and serve.
Voila! Chai magic. Mmmmmm…
More yummy drink recipes
3 Baileys and coffee recipes
Pumpkin spice latte 
5 Dark chocolate after dinner drinks