How To Get Ready For Overnight Visitors
Posted on Dec 12, 2011 5:20 AM by Kori Ellis
Entertaining house guests can be stressful at times. Follow these tips to prepare your home and your family for your holiday guests this year.
---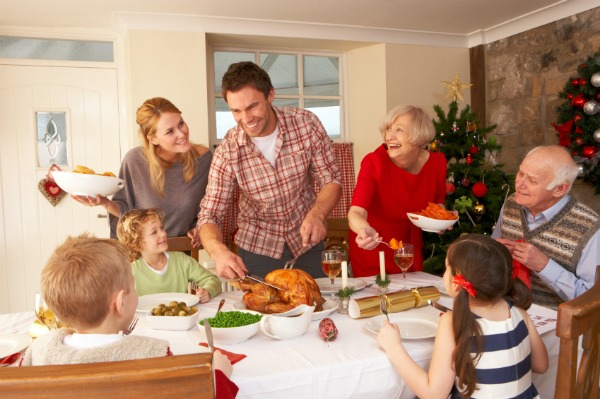 Declutter and clean
Before your house guests arrive, do some serious cleaning to freshen up your home. Start by decluttering. More people means you'll need more space, so clear out anything that you don't need or want. Get rid of old magazines, newspapers and other clutter. Anything that you aren't going to use during the holiday season can be stored away in bins in your attic or garage for the time being. It's a good time to clean your house from top to bottom. But if you don't have the time to do the cleaning yourself, invest in a maid service. Many services have holiday specials where you can get your whole house sparkling clean for a couple hundred bucks.
Do house repairs
You have probably been living with some problems around your home for a while. Fix any leaky faucets, squeaky doors and other small house repairs that need to be done. This will create a safer and more comfortable environment for you and your holiday guests.
Fix up the guest room
If your guest room isn't used very often, air it out. Open the windows and let in the fresh air. Change the bedding, put out clean towels in the bathroom, and create space in the closet. Try to make the room as comfy as possible by providing plenty of pillows and blankets. Create a sitting area, if there is enough space, so your guests don't always have to hang out in the common areas of your home.
Cook in advance
You don't want to spend the entire time that your guests are in town in the kitchen. Cook a week's worth of dinners and freeze them. Don't feel obligated to feed your house guests an elaborate spread at every meal -- especially if they are staying for more than a couple days. Keep breakfast and lunch very basic. Go out to dinner some nights and thaw out your pre-made dinners for other meals.
Get on the same page
Stop problems before they start. A lot of stress and strife can arise when you have house guests during the holidays. You might want to write out some basic ground rules so that you can all be on the same page about their stay. Let your guests know if you don't want them to smoke in your house, you don't allow shoes to be worn on the carpet or you don't want their cat on the furniture. Give them a schedule of your family's regular routine -- they'll appreciate knowing what to expect.
Give yourself a little time to relax and pamper yourself before your guests arrive. Entertaining guests can be stressful and you don't want to burn out. Try to relax and enjoy the holiday season.
More holiday tips
5 Ways to stay sane during Christmas
Our best tips for stress-free holiday travel
How to help your kids through the holiday season