Posted on Jan 17, 2012 5:31 AM by Naomi de la Torre
Get your glow on! Nurture your skin into red-carpet radiance with these tempting recipes for homemade face masks.
---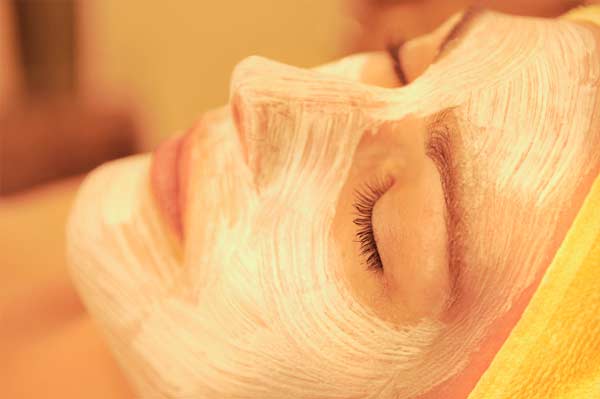 Did you know that the skin is the largest organ of the body? It shelters us, protects us and even defines us as we move through the world. Radiant skin is beautiful to look at, but more importantly, it is also an important sign of good health.
It is essential to remember that our skin absorbs everything with which it comes in contact. Many commercial beauty products contain dangerous chemicals that are bad for our skin and can cause a variety of skin and health problems. When you make your own beauty products, you can nourish your skin with the best that nature has to offer. Try our recipes for homemade face masks and let your inner glow shine!
Creamy Delight Face Mask
Ingredients
3 tablespoons heavy cream
3 tablespoons raw honey
1 teaspoon baking soda
Directions
Mix all ingredients together in a small bowl until smooth.
Apply gently, massaging in a circular motion to face and neck.
Relax for 15 minutes while mask is applied.
Rinse with cool water.
Any remaining face mask can be stored in the refrigerator in a sealed container for up to one week.
Avocado and Cucumber Mask
Ingredients
1/2 avocado
1 tablespoon honey
1 tablespoon plain yogurt
2 slices cucumber
Directions
Mash avocado until smooth and creamy. Blend avocado with honey and yogurt.
Apply to face and neck. Place cucumber slices over eyes.
Relax for 15-20 minutes and let the mask do it's magic.
Rinse with cool water and enjoy silky smooth skin.
Silky Oatmeal Mask
Ingredients
1/2 cup steel cut oats
1/4 cup purified water
1 egg
Directions
Grind your oats in your coffee grinder until very fine.
Add water and raw egg to oats to form a paste.
Gently apply the oatmeal mask to your face and neck.
Let sit for 15 minutes and rinse.
Delectable Pumpkin Face Mask
Ingredients
1/2 cup cooked pumpkin
1 tablespoon coconut milk
1 tablespoon heavy cream
1 tablespoon raw honey
Directions
In a small bowl, blend all ingredients until you form a smooth paste.
Using your fingers, massage gently into face and neck.
Allow to dry for 15 minutes.
Rinse with cool water.
More DIY beauty treatments
DIY beauty: Homemade makeup and skin care
How to make homemade beauty products
Natural beauty: How to make homemade facial cleanser