Posted on Jan 20, 2012 5:44 AM by Kori Ellis
Now that we are entrenched in 2012, let's look back at some of the funniest YouTube videos from last year. From music videos that weren't meant to be funny to a car commercial to talking babies, these 2011 YouTube videos are hilarious.
---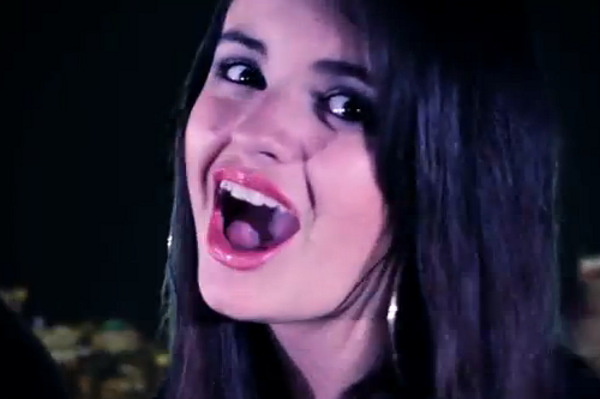 Funniest Japanese Girls Prank
With nearly 6M views, the "Funniest Japanese Girls Prank" was one of the funniest YouTube videos of 2011. Two young Japanese girls ask passersby to take a photo for them. Watch as the two girls turn into old men.
The Force - Volkswagen Commercial
Though it's an ad, "The Force" Volkwagen Passal commercial was one of the year's funniest videos. Check it out. You'll like it whether you are into Star Wars or not. Over 45 million people watched this video in 2011.
Talking Twin Babies
Everyone loves babies, and these twins are absolutely adorable. If you haven't seen it (where have you been?), then check out these babies talking in their kitchen. With over 60 million views, it was one of the most popular videos of the year.
I Told My Kids I Ate All Their Halloween Candy
Jimmy Kimmel challenged parents to tell their kids that they ate all their Halloween candy, and video tape their reactions. Despite all the crying and yelling, the results were hysterical. Over 25 million people viewed the results of Kimmel's challenge.
Rebecca Black - Friday
It wasn't originally supposed to be funny, but it definitely was -- Rebecca Black's "Friday" video. Though the versions that are online now don't show it, the original version of Black's music video garnered about 167 million plays before being pulled.
More humor
10 Best humor websites for wasting your time
The Return of the Kitten Jedi Warriors
Alligator enters Florida home through doggie door