How To Take Off The Years
Posted on Jan 23, 2012 5:19 AM by Kori Ellis
You can't stop the hands of time, but you also don't need to run to the plastic surgeon to look younger. With a few makeup tricks, you can reduce the appearance of wrinkles and get younger looking skin.
---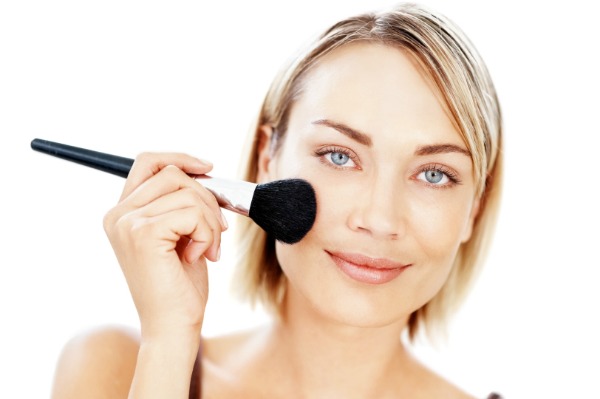 Start with primer
Makeup primer is a must. Primer fills in fine lines and enlarged pores creating a smooth base for the rest of your makeup. If you use primer, you'll find your makeup not only lasts longer, it also looks more fresh, dewy and youthful. When it comes to primer, less is more -- don't over do it.
Skip the pressed powder
Instead of pressed powder, use a lightweight liquid foundation or tinted moisturizer. Pressed powder settles into fine lines and wrinkles, making them appear bigger. Apply foundation with a sponge and a light hand. Too much makeup will make you look older. To set your makeup, apply a dusting of loose powder but avoid the area around your eyes -- where wrinkles show up first.
Make your eyes pop
Opening up your eyes will make your whole face appear younger. Start by applying eye shadow with a sheer shimmer. Line your top and bottom lashes with brown liner, and then line the inner rims of your lashline with nude pencil. Curl your lashes and then apply two coats of black mascara. This will make your eyes appear bigger, brighter and clearer. For more pop, add a touch of white eye shadow near the inner corner of your eyes as well. Fill in sparse eyebrows with powder or pencil. Thick, full brows aren't just trendy, they are also more youthful.
Choose the right lipstick
Your lipstick could be aging you. Select a creamy lipstick, as opposed to a matte formula. The lack of moisture in matte lipstick allows it to settle into your lip lines, making them appear more pronounced. Though brown, orange and coral lipstick colors are on-trend, they make your teeth look yellow and your skin look dull. Instead pick lipstick or gloss in true or blue reds, or deep shades of wine.
More makeup tricks
Makeup tricks to make your nose look smaller
Makeup tricks that plump your lips
Makeup tricks to enhance your cleavage