Reduce Stress With Laughter
Posted on Feb 08, 2012 6:24 AM by Kori Ellis
They always say, "laughter is the best medicine" -- and it's true! Laughter actually offers plenty of real health benefits, some that are obvious and others you might be surprised to learn about.
---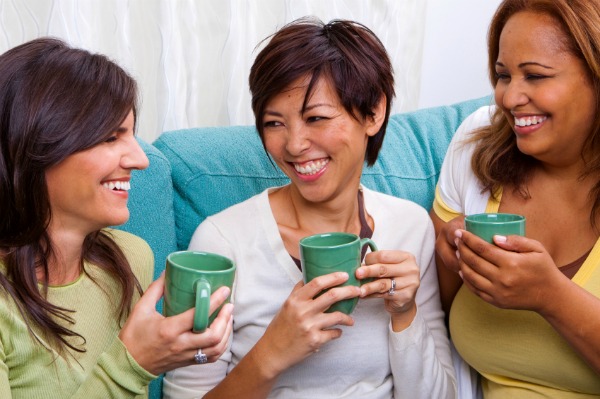 A hearty laugh always feels good. It provides your body with an emotional release and can change a bad mood into a great day. Laughter is contagious and it offers a number of health benefits too.
What are the health benefits of laughter?
Lowers your blood pressure
Improves your circulation and oxygenation of your blood
Gives your diaphragm and abdominals a workout
Helps defend against respiratory infections
Improves memory and learning
Increases creativity and alertness
Increases disease-killing cells (such as T-cells and Gamma interferon)
Reduces stress hormones
Laughter and stress
Almost everyone leads a stress-filled life these days. Pressures from work, finances, family and relationships can be overwhelming. Don't let life get you down. Sometimes you just need something to relieve all that stress. Stress can be damaging physically and emotionally. Include stress-busting activities into your daily routine -- such as meditation, exercise and yes, laughter.
Laughter helps reduce stress hormones such as adrenaline, cortisol and dopamine, while also increasing healthy, feel-good hormones, such as endorphins. A hearty belly laugh can also give your stomach, diaphragm, shoulders and other muscles a workout, releasing stress and making them more relaxed afterward. Additionally, a good laugh can take the attention away from your stress and negative feelings, such as anger, guilt or sadness.
So next time, you are stressed out -- pop a hilarious comedy movie into your DVD player, go out with friends who make you laugh, or try to stop taking life so seriously. Laughing can really be beneficial to your health.
Need to laugh? Let us help:
Funniest YouTube videos of 2011
10 Best humor websites for wasting your time
Top 10 humor blogs guaranteed to make you laugh