Learn How To Get Things Done
Posted on Feb 16, 2012 6:23 AM by Kori Ellis
Many of us are procrastinators -- putting off work projects until the last minute and avoiding decisions in the home until it's almost too late. If you often put things off, follow these simple tips to stop procrastinating, get your work done and get on with enjoying life.
---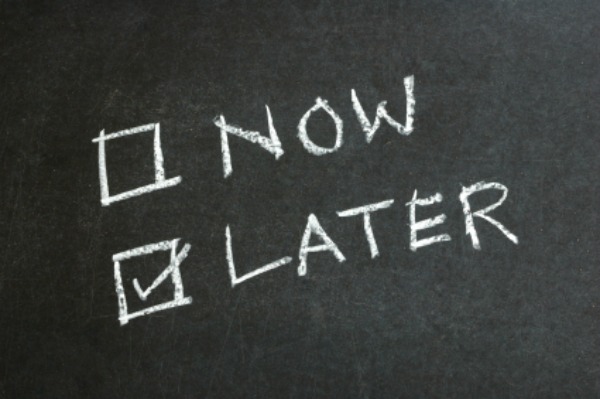 Be realistic
Sometimes we build something up so much in our minds that it seems impossible to tackle. Then we put it off day after day, and before you know it deadlines are looming and the pressure is mounting. Be realistic about the situation from the get-go and create a step-by-step game plan to get it done. If the task is actually going to be difficult to accomplish, give yourself plenty of time to seek out help and additional resources to finish it on time.
Figure out your peak time
For most people, mid-morning is the peak time to get things done. It's when you have the most focus, energy and determination. Therefore, this is the time when you schedule those unpleasant tasks you hate to do or difficult projects. Figure out your own peak time and get most your work done in these hours -- it will make the rest of your day easy.
Take things in small doses
Many of us procrastinate because tasks or projects seem too large and unmanageable. If you have a big project at work, break it down into smaller tasks, and then just concentrate on each mini project one at a time. For most of us, it's easier to take things in smaller doses.
Reward yourself
Just like you give your kids stickers for doing chores, reward yourself for accomplishing your goals and projects on time. A pat on the back from your boss or a peck on the cheek from your hubby sometimes isn't enough to keep yourself motivated. Treat yourself to a spa day or dinner out at a special restaurant when you achieve a big goal or overcome obstacles, and give yourself smaller rewards along the way to help maintain your focus.
More life tips
15 Awesome things we take for granted
How to find more time to spend with your kids
5 Easy ways to jumpstart your green lifestyle