Supercharge Your Weight Loss
Posted on Jun 28, 2012 8:31 AM by Naomi de la Torre
There's no magic bullet to getting thin, but there are powerful weight loss shortcuts that really work. Boost your progress and slim down fast with these practical weight loss tips you can use in your everyday life.
---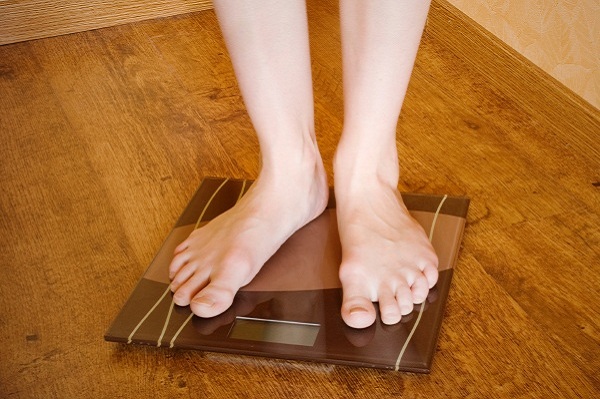 Want to turbo charge your weight loss? Our weight loss shortcuts will help you get quick results and find your way to a slimmer you.
Fill up with fiber
One of the keys to weight loss is simply cutting calories and eating less. But it's hard to reduce your caloric intake when your belly is grumbling all day long. Filling up with foods that are high in fiber will keep you feeling satisfied and full for longer.
Ditch the junk
Have you ever noticed that when you eat unhealthy foods, you never feel full? Junk food is empty calories and so even though you are eating, your body is not getting the nourishment it needs. Lean protein, high-fiber carbs, raw nuts and seeds and plenty of fruits and veggies are the best thing to fill you up and keep your hunger at bay.
Eat fat-fighting foods
Want to blast away those extra pounds? Choose foods that are high in fiber, low in carbohydrates and bursting with healthy fats and lean protein. Start your day with oatmeal topped with a handful of raw almonds and fresh berries. Pack a green smoothie with protein powder for a snack. Fill up at lunch and dinner with lots of leafy greens and protein like salmon, tuna, turkey or lean beef. Wash it all down with plenty of fresh water or green tea, which can actually help to boost your metabolism and energy.
Keep a food diary
Keep track of your progress with the help of a food diary. It's much easier to count calories and cut back on cheating when you have to be accountable for what your eat.
Control your portions
When you are used to eating out at restaurants, your idea of portion sizes can get out of control fast. Learn how to measure portion sizes and take control your caloric intake with the use of a home kitchen scale.
Rev up your metabolism
Healthy eating can do wonders for weight loss, but boosting your metabolism is the key to slimming down fast. Rev up your metabolism with fun fitness. Try to get in at least 3-4 workouts each week and you will see a big boost in weight loss results.
Get juicy
Juicing is a great way to boost your daily intake of healthy fruits and veggies and can be a fantastic meal replacement.
Be a sneaky chef
Just because you're on a diet doesn't mean you have to miss out on yummy eats! There are lots of sneaky ways to cut calories, carbs and fat out of your favorite meals. Replace unhealthy fats with applesauce or mashed banana in baked goods. Switch out sour cream for Greek yogurt in creamy dishes. Trade butter for olive oil. Try delicious new whole grains and leave the empty calories of white rice and white flour behind.
More weight loss tips
30 Ways to exercise without stepping foot in a gym
5 Ways to keep the weight off
30 Ways to cut 100 calories a day