Posted on Mar 14, 2012 5:47 AM by Kori Ellis
St. Patrick's Day is right around the corner and with it comes plenty of corned beef, cabbage and Irish soda bread. If you are throwing a St. Patty's Day party this year, you don't have to stick to traditional Irish foods. Try these festive party foods and drinks instead.
---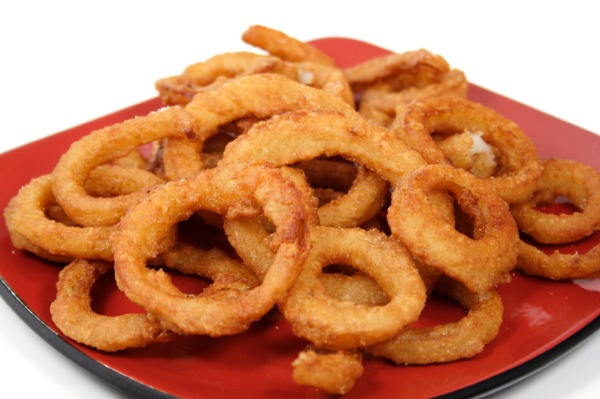 Guinness battered onion rings
Onion rings might not be traditional, but they certainly are delicious. Mix 2 cups of flour, along with a beaten egg, 3 teaspoons of garlic powder, a teaspoon of oregano, and salt and pepper to taste. Add a cup of Guinness and stir until smooth. Slice three large onions, coat them in the mixture and fry in your favorite oil until onions are tender and the coating is well browned. This will make enough onion rings for six people. Double up the recipe for extra guests (or if you are really hungry).
Green pasta salad
Use green corkscrew pasta to give your party salad a St. Patrick's Day twist. You can also add green beans, snap peas and other green veggies for some flavor, color and little crunch. Also try mini quiches made with eggs, bacon and spinach.
Green popcorn
Make a big bowl of sugary-salty green popcorn for your St. Patrick's Day bash. Yummly offers a delicious recipe for green popcorn made with brown sugar, corn syrup, vinegar and green food coloring.
Green velvet cake
A little food coloring goes along way on St. Patrick's Day. Check out this recipe for green velvet cake and other fantastic St. Patrick's Day desserts. If you are looking for something on the side of your green cake, how about chocolate chip mint or pistachio ice cream? If you don't want to bake a cake, then just mix up a batch of shamrock shakes.
St. Patrick's Day cocktails
Green beer is a must for St. Patty's Day, but it's not the only adult beverage that should be on your party menu. Try this recipe, courtesy of Baileys Irish Cream, to toast the holiday.
The Pot of Gold
Ingredients:
1-1/2 ounces Baileys with a hint of Caramel
1 ounce Ketel One Vodka
1 ounce Espresso
ice
caramel
Preparation:
Swirl caramel around the inside of a martini glass and put to side.
Pour Baileys with a hint of Caramel, Ketel One, espresso and ice into a shaker and shake until very frothy.
Strain into caramel-swirled martini glass, making sure that the foam is on top to make it look like a cappuccino.
More about St. Patrick's Day
Fully-loaded St. Patrick's Day brownies
How to make irresistible Irish soda bread
St. Patrick's Day fun