Best Easter Brunch Recipes
Posted on Apr 04, 2012 4:42 AM by Naomi de la Torre
Get your Easter morning off to a beautiful start with our selection of easy and elegant recipes for a traditional Easter brunch.
---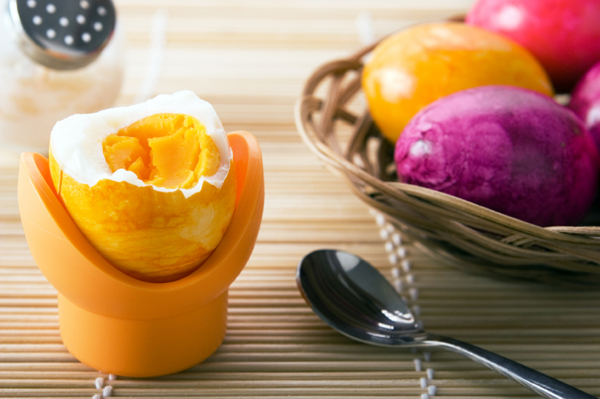 Whether you are entertaining in your own home this Easter or looking for a tasty dish to share at a family gathering, we've got the best Easter brunch menu ideas around.
Overnight Coffee Cake
It's not always easy to prepare five or six dishes at the same time, so why not make life easy on yourself and make a few dishes you can prepare the night before? This overnight coffee cake is melt-in-your-mouth delicious and the perfect addition to any Easter brunch.
Spinach and Egg Breakfast Casserole
Mix up this delectable spinach and egg casserole the night before and pop it in the oven on Easter morning. In less than an hour, you'll have breakfast on the table.
Roasted Breakfast Potatoes
You can't go wrong with this festive recipe for roasted breakfast potatoes spiced up with fresh rosemary, thyme and red onions.
Stuffed French Toast with Strawberries
Fill your bellies with outrageously delicious stuffed French toast. Fully loaded with a sweet cream cheese filling and topped with fresh strawberries, this recipe is sure to please everyone in your family.
Splendid Sausage Balls
Brunch just isn't complete without sausage balls. Try this popular recipe made with spicy sausage for a sizzling twist!
Apple Walnut Baby Muffins
Tiny treats make a big impact! There's nothing like a tempting selection of baby muffins fresh out of the oven. This apple walnut muffin recipe is a huge crowd pleaser.
Eye-Popping Easter Eggs
Add a festive touch to your table with bowls of eye-popping boiled Easter eggs. Looking for decorating tips? Try this popular selection of Easter egg decorating ideas.
Easter Candy Martinis
Can't get enough of those Easter jellybeans? Indulge all your Easter candy fantasies with these candy flavored cocktails featuring all your Easter faves -- Peeps, jellybeans, marshmallows and more!
More Easter fun
10 Fun Easter candy alternatives
Easter craft: How to make Mexican confetti eggs
5 Ways to add a touch of spring to your home decor