Easy Tips For Flawless Skin
Posted on May 04, 2012 6:52 AM by Naomi de la Torre
Bring out your natural beauty with these simple steps for radiant, glowing skin.
---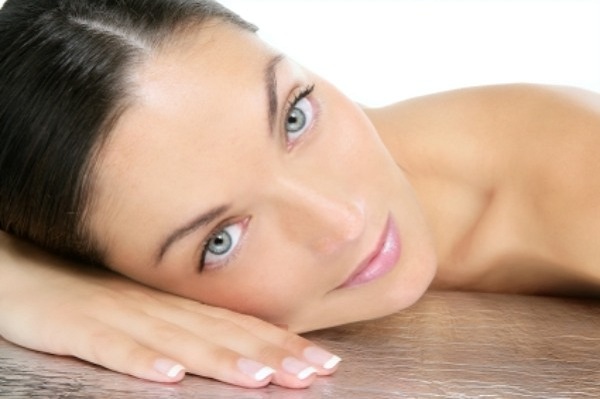 Eat foods for healthy skin
It's no secret that your diet has a huge impact on your skin. Give your complexion an extra boost of love when you eat foods packed with vitamins, minerals and antioxidants that nourish the skin from the inside out. Sweet potatoes, red bell peppers, blueberries, salmon, snapper, kiwi, avocado, sunflower seeds, turkey and green tea are all good picks for smooth, supple skin.
Stay protected
Bronze skin is beautiful, but did you know that tanning is actually the skin's way of saying that it is being damaged? Slow aging and protect your skin from the sun's rays by using a moisturizer with SPF 15 every day. Love that sun-kissed look? Get the golden touch without the skin damage with a self-tanning lotion instead.
Hydrate your skin
A good daily moisturizer is the best way to keep your skin hydrated, smooth fine lines and repair the sun's damage. Do you like to pamper yourself? Add a monthly facial to your skin care routine to slough off dead surface cells and give your skin a healthy, rejuvenating boost.
Keep your beauty budget low with these great recipes for soothing homemade facials >>
Drink up
Because our bodies are made up of water, we need to drink plenty of H20 to keep all our systems functioning their best. Not crazy about plain, ole water? How about adding a blast of flavor by infusing your water with cucumber, strawberries, mango or other tasty fruits and vegetables? Making fruit or veggie-infused water is simple. Just cut up some slices and add them to a carafe of water. Refrigerate for several hours and voila! Infusion magic.
Get moving
Get that healthy glow by adding exercise to your daily routine. Just 30 minutes of moderate exercise a day is enough to increase your circulation which gets rid of damaging toxins and rejuvenates your skin.
More beauty tips
4 Makeup tricks to look younger
4 Fashion tricks to look thinner
Beauty secrets that erase 10 years off your face