Get Inspired! Life Moments For Women
Posted on May 14, 2012 7:12 AM by Naomi de la Torre
We all have powerful moments that define us and sometimes change the course of our lives. In the new book "Life Moments for Women," you can hear the voices of more than 100 incredible women as they describe the pivotal moments in their lives that lit a spark of hope for a new beginning.
---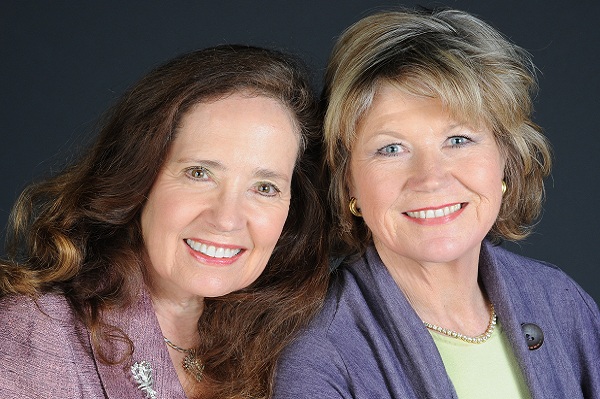 Timeless and profound message
Sometimes the challenges and stress of daily life seem like almost too much to bear. As we forge through the messy realities of our day-to-day experiences, we can feel lost and directionless. Life Moments for Women: 100+ Extraordinary California Women Share Turning Points in Their Lives allows us a secret glimpse into the inner lives of powerful and successful women, where we discover the comforting truth that we are not alone. Through their extraordinary stories, we arrive at the invigorating realization that no matter what our experiences, we all have the power to create our own happy ending. A timeless and profound message about the common bond we all share, the book is the first step in a journey toward life fulfillment.
Empowering women everywhere
Life Moments for Women is the brainchild of Maureen E. Ford and Patty DeDominic, whose passion for empowering women, entrepreneurship and non-profit work led them join forces on this project. Their hope is that the uplifting message of the book will bring inspiration and support to women everywhere. They have also committed to donating the first $1,000,000 in profit from the book to the Women's Foundation of California, which is a publicly supported grantmaking foundation that invests in women as a key strategy for creating a California where all communities are economically secure and can thrive.
Life-altering turning points
One of the contributors, Kay Buck, the CEO of the Coalition to Abolish Slavery & Trafficking, a Los Angeles based human rights organization at the forefront of the movement to end modern day slavery, talks about the experience of tragically losing her sister to a drunk driver at the age of seven. In the book she describes how her grief from this loss propelled her into a lifelong quest to advocate for women's rights and freedoms.
Her work led her to Asia as an advocate for survivors of sex slavery and human trafficking and then back to the United States where she lead several initiatives to end violence against women in California. In her pivotal moment, Buck discovered she was pregnant and at a time when she should have felt great happiness, she was overcome with sorrow because she could not share this experience with her sister. When a female sweat shop survivor mysteriously guessed her condition and lovingly comforted her, Buck realized that she was not alone.
"That moment was the culmination of my years of working with survivors and women activists who support them. I realized that I have a community of sisters around the world, not biological ones, but real sisters who fill my life with strength and inspiration," she says. "In my unexpected search for sisterhood, it became clear that the bond all women share is really quite extraordinary."
The birth of a movement
With such an empowering and transformative message, it is no surprise that Life Moments for Women is already touching the lives of thousands of women. Each story in the book is unique and influential in its own way. But what's next for Ford and DeDominic? These two dynamic women have already admitted that they don't see the book as an end in itself, but rather the birth of a movement of discovering ourselves and our full potential as women. Stay tuned for more innovative and life-changing projects to come.
Can't wait to get your hands on a copy of Life Moments for Women? Visit the website and order your copy today.
More on inspiration
Living Without Money: An inspiring documentary
Purple Leaves, Red Cherries: A gift for new mothers
Storm trooper Jacob French walks across Australia for charity