Posted on May 18, 2012 8:30 AM by Kori Ellis
Though we all know the dangers of the sun, we should also keep in mind that sunshine has benefits, too. Some experts recommend going out in the sun a few times a week without sunblock for five to 15 minutes at a time. Check out these reasons why the sun can be good for you -- in small doses.
---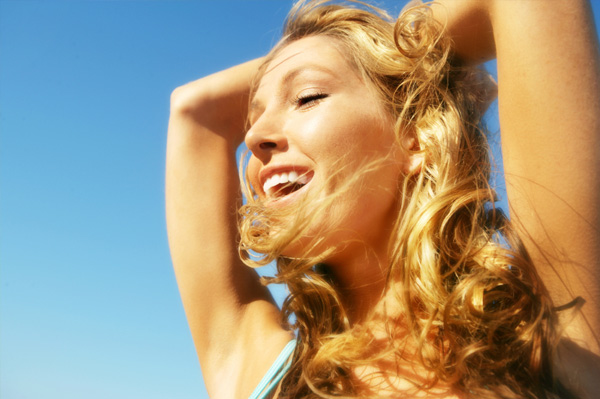 The sun is good for your mental health
Sunshine can help increase your serotonin levels. Serotonin is the natural feel good hormone. Regular sun, especially in conjunction with exercise, can help stave off depression and improve your overall mood. The sun can help treat and beat Seasonal Affective Disorder (SAD) -- the type of depression that is caused by a lack of sunlight.
The sun can help prevent diabetes
Our bodies produce vitamin D with the help of sun exposure. Just 10-15 minutes in the sun each day will allow your body to make an adequate amount of vitamin D. Vitamin D has a number of health benefits and may help prevent diabetes, according to various studies done in Finland, England and other areas of the world.
The sun can help reduce the risk of cancer
Say what?! Well we aren't talking about skin cancer. According to study from the U.S. National Cancer Institute, people exposed to high levels of sunlight were significantly less likely to die from colon cancer or breast cancer than those without much sun exposure.
The sun can relieve arthritis pain
The sunshine helps to warm up your muscles to reduce the pain and inflammation caused by arthritis and other inflammatory issues. Spending time in the sun can ease stiffness and lessen joint pain.
The sun reduces risk of heart disease
Lower levels of vitamin D can lead to higher cholesterol levels, blood pressure and risk for heart disease. Several studies have shown that people are more likely to die from heart disease in the winter than the summer, presumbly from the lack of sunshine and vitamin D.
More about your health
4 Steps to a healthy heart
6 Healthy summer snack ideas
8 Health benefits of laughter