How To Be Happy And Healthy
Posted on May 21, 2012 7:00 AM by Kori Ellis
When are feeling down and out --whether you are sad, stressed or angry -- don't reach for a tub of ice cream, light up a cigarette or make any other unhealthy decisions. Instead, try one of these healthy ways to chase the blues away.
---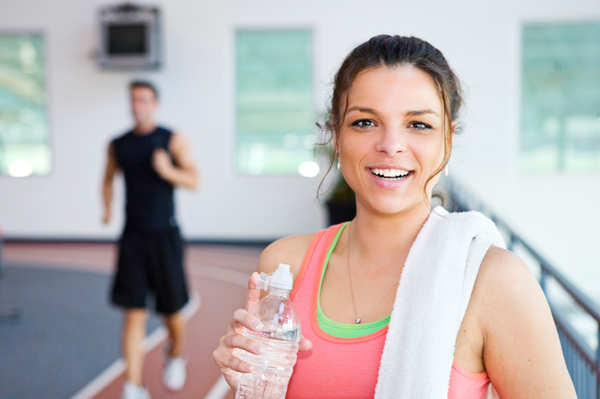 Exercise
Lace up your sneakers and go for a run or head to the gym. Though the thought of exercising can be excruciating, once you do it, exercise can actually put you into a better mood. Exercise increases your serotonin levels. Serotonin is your body's natural mood enhancer. Low levels of serotonin are associated with anger and depression, and higher levels will boost your mood.
Eat a little dark chocolate
Cocoa can increase serotonin levels, too -- and a little dark chocolate is good for you in other ways as well. Cocoa is rich in antioxidants and polyphenols. Just don't eat so much chocolate that you have a sugar crash later and keep it in small portions so you don't overload on calories.
Watch a comedy movie
Laughter has numerous health benefits and is a great way to break you out of a bad mood or chase the blues away. Call your BFF over and stay up late watching a movie marathon of your favorite comedy flicks.
Borrow a baby
Volunteer to babysit for a friend or relative. Who can stay down when there's an adorable little baby around? If you aren't the baby-lovin' type, maybe a pet can do the same thing? If you don't have a pet of your own, now might be a good time to adopt one, or you can ask a pal if you can watch their dog or cat for the weekend. Pets are very beneficial. They are known to improve overall mood and even the health of their owners.
Have sex
If you've been arguing with your hubby or boyfriend, or just haven't been spending enough time together, make time to reconnect tonight. If you are single, maybe it's time to find a friends with benefits relationship.
More about your mood
8 Ways to put yourself in a better mood
Make over your mood
10 Foods that lift your mood