How To Host A Summer Party
Posted on May 31, 2012 6:27 AM by Kori Ellis
Now that the warm weather is here, it's time to have friends and family over for refreshing drinks, summer cuisine and good conversation. Follow these entertaining tips to plan the perfect summer party.
---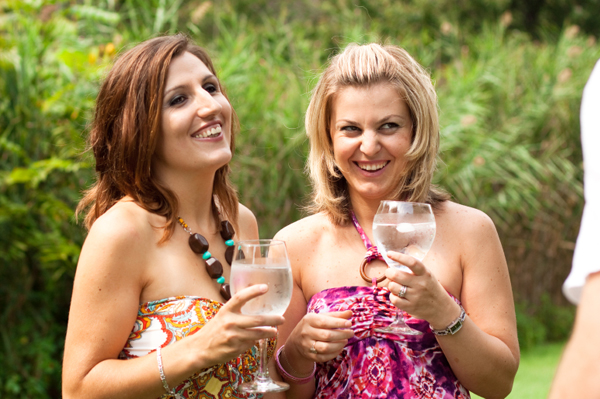 Create a summer playlist
Put together some of your favorite summer tunes to play at your next get-together. Whether you want your guests to get up and dance, or just want some smooth summer jazz playing in the background -- that's up to you.
Spring for some summer dishes
If you are hosting your party outdoors, you'll want dinnerware that is both unbreakable and stylish. Look for melamine plates in fun patterns, and big, colorful glasses. We love the collection of dishes available from Pfaltzgraff.
Get comfortable
Your outdoor furniture shouldn't be uncomfortable. Invest in some deep-seating sofas, comfy chaises and overstuffed chairs. Add a portable fire pit for when the sun goes down, and light up your space with paper lanterns, strings of light in the trees and hurricane candles on the tables.
Plan your menu
Summer foods aren't heavy. Keep your menu light and easy with a mix of summer salads, fruits and other cool dishes. If you are grilling, experiment a little bit. Instead of burgers or steaks, grill sausage, chicken, vegetables and even fruit.
Serve a pitcher of summer cocktails
Sangria, mojitos, margaritas -- so many summer cocktails to choose from. Try something a little out of the ordinary with these sip-worthy summer cocktail recipes.
More about summer
6 Sensational summer reads
How to find romance this summer
6 Sizzling summer style trends