Posted on Jun 07, 2012 8:30 AM by Kori Ellis
You don't need any miracle creams or special pills to feel (and look) younger and more energetic. You just need a little more sleep, some time to relax, and a few other simple things.
---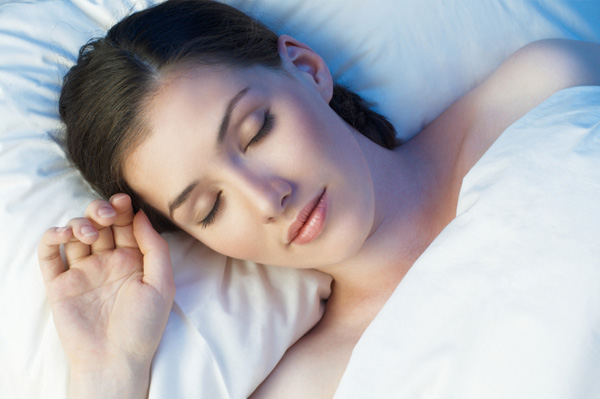 Sleep
The recommended amount of sleep for adults is 7-8 hours per night, but unfortunately the majority of us get less than six. Get more sleep and you'll look healthier and younger. You'll also be more energetic, happy, healthy and productive. You'll find that you are more interested in sex, you are able to lose weight more easily, and you might even find the fine lines and wrinkles on your face fading away.
Relax
Reduce the stress in your life and find more time to relax. In the hustle and bustle world of modern society, we are always on the go. The importance of finding some relaxing "me time" every day -- even just 15 minutes -- can't be emphasized enough. Meditation works for a lot of people, but do whatever helps you relax -- from a bubble bath to a good book. Relaxation and meditation will help you look and feel happier and younger.
Exercise
We all know regular execise can take off unwanted pounds and make you more fit. However it is also a fantastic stress reliever, mood enhancer and energy booster. Exercise every day for 30-45 minutes. When the weather is good, try to get outside for exercise to soak up some sunshine and healthy vitamin D.
Drink
Water is essential to fuel our bodies. It improves cell function, help rid our bodies of toxins, enhances blood circulation, regulates body temperature, and keeps our energy levels up. Drink eight glasses of water each day -- more if you are exercising.
Laugh
Laughing relieves stress, relaxes muscles, increases "feel good" endorphins, and reduces stress hormones (like cortisol). Laughing and smiling can aid your emotional, mental and physical health in a variety of ways. Laughing often can also make you look and feel younger, and increases your social energy. Watch funny movies and TV programs, hit the comedy clubs, surround yourself with kids and funny people, and don't take life so seriously.
More about looking good and feeling good
4 Makeup tricks to look younger
8 Health benefits of laughter
How to makeover your mood