Cheap Ways To Stay Cool And Have Fun
Posted on Jun 14, 2012 9:15 AM by Kori Ellis
It's sweltering outside. You don't have a swimming pool and you are hundreds of miles from the beach. Don't worry, you have plenty of options. Check out these affordable ways to cool off and have fun this summer.
---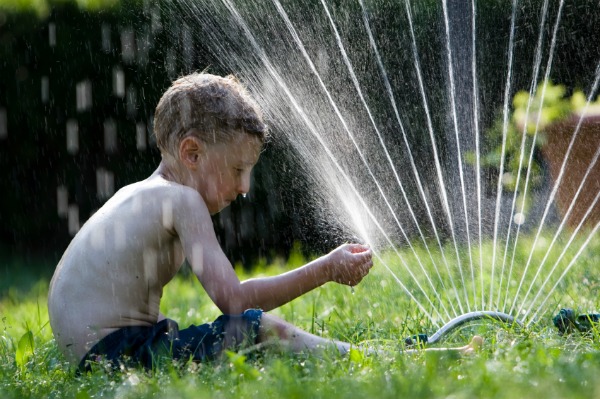 Turn on the sprinklers
Put on your bathing suit and turn on the sprinklers or break out the Slip 'N Slide. You are never too old to frolick in your yard in the water. Portable wading pools for kids are really cheap, and a great way for adults to cool down too. So pour yourself a summer cocktail and have a little water fun in your own backyard.
Head to the museum
Most museums have free days (or at least free hours) every week. A trip to the museum, whether by yourself or with your kids, is a fantastic way to cool off, enjoy some culture and spend a lazy afternoon.
Take in a matinee
A big dark room with air conditioning is the perfect way to escape the summer heat. This weekend, see a movie matinee. Summer movies are great because you can go alone or take your whole family -- plus, some of the best films are released in the summertime.
Have a water balloon fight
Grab your kids (if you don't have kids, grab the neighbors' kids) and have a water balloon or water gun fight. You can buy packages of balloons (and water guns) on the cheap at the dollar store.
Go ice skating
Many areas have indoor ice skating rinks that are open all year round, and prices are usually a lot cheaper in the summertime. And we all know how cold it is in the ice skating rink.
Get out of town
Even if you are far away from the coastline, you can find water somewhere. Get into your car and get out of town to the nearest lake or river, where you can go tubing, swimming, boating and more.
More about summer
Unique summer travel ideas
5 Tips for fun summer entertaining
6 Sensational summer reads