Posted on Jul 02, 2012 7:30 AM by Kori Ellis
When the weather is great, take your workout routine from the gym to the outdoors. You'll get fresh air, sunshine and vitamin D while enjoying nature and getting fit. Running isn't the only outdoor workout, try these other ways to exercise outdoors this summer.
---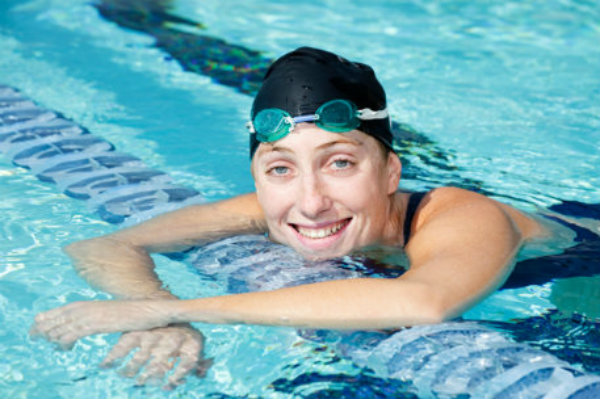 Swimming
Stay cool and get a total body workout at the pool. If you have kids, they can enjoy the water while you are swimming laps.
Tennis
Grab a friend and head to the tennis court. Tennis burns a lot of calories and provides a great workout for your arms, shoulders and back.
Volleyball
Take your family to the beach and while you are there join in a game of volleyball. Get active on the court and tone your arms, abs and legs while jumping, spiking and serving.
Biking
Go for a bike ride! It's a lot of fun and helps tone and tighten your legs and rear end. Biking is a fun outdoor activity that the whole family can enjoy. You can make the workout a little tougher by biking in a hilly area.
Hiking
Take a hike and get back to nature. Whether at your local park or a mountain retreat, hiking in wooded areas can be very enjoyable. Plus, you can get a fabulous leg workout.
Kayaking
Another fun water activity for summer can give you a terrific workout -- kayaking. If you are lucky enough to live near a lake or river area, you can probably rent a canoe or kayak.
Golfing
Hit the links! Golf isn't just a man's game. Book a tee time this weekend and grab your girlfriends for a round of golf. You can have fun in the sun, while getting a workout.
Horseback riding
If you don't think horseback riding is exercise, wait until the next day when you feel the burn in your butt and inner thighs.
Softball
Get together with co-workers to form a company softball league. Softball is great for office camaraderie, and it's a fun workout too!
More about health & fitness
Top fitness myths
7 Easy ways to add exercise to your life
8 Health benefits of laughter