Posted on Jul 06, 2012 7:00 AM by Naomi de la Torre
Are you nuts for coconuts? Coconuts are all the rage because of their amazing health benefits. Learn more about the incredible benefits of coconut oil and discover 10 tasty ways to eat more coconut oil every day.
---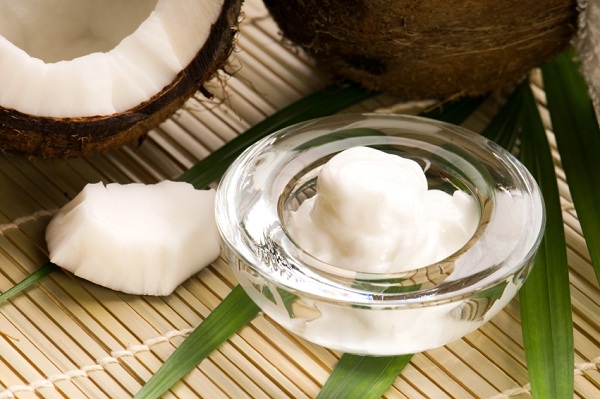 Amazing health benefits of coconut oil
Looking for a way to supercharge your healthy diet? Not only does it taste amazing, but coconut oil has impressive health benefits. It has been shown to regulate blood sugar, improve immune health, aid weight loss, improve dental and bone health and combat heart disease, diabetes and cancer.
What's behind this superfood? According to Dr. Joseph Mercola, "Nearly 50 percent of the fat in coconut oil is of a type rarely found in nature called lauric acid, a 'miracle' compound because of its unique health promoting properties." Lauric acid is particularly remarkable because once inside the body, it has profound antimicrobial, antioxidant, antifungal and antibacterial properties.
Use coconut oil to supercharge your diet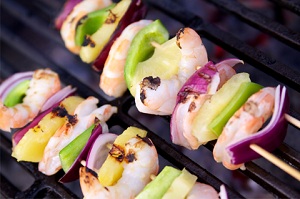 Interested in adding a super-powered coconut boost to your daily diet? We've got your number. Try some of these tasty ways to eat more coconut oil every day. Remember that high-quality virgin coconut oil needs to be cold-pressed and will appear to be a solid white color at room temperature. Don't worry! It will melt immediately once you start cooking with it.
Unlike olive oil, which breaks down at high heat damaging the fatty acids and destroying its nutrients, coconut oil is safe to heat to any temperature. Use coconut oil to sauté everything from meats and eggs to veggies.
Supercharge your smoothie! Add a teaspoon of coconut oil to your favorite smoothie recipe.
Dress up your salad with coco-nutty goodness. Try making your own homemade salad dressings with coconut oil.
Love popcorn? Pop your favorite brand of popcorn in coconut oil and drizzle a little extra on top. Mmmmm…
Give your morning bagel a little extra oomph. Try spreading coconut oil on toast, bagels, pancakes, waffles or muffins.
Get saucy! Add it to your favorite marinades for meat, chicken or fish.
Coconut oil is baking magic. Replace butter or vegetable oil with coconut oil in all your favorite baking recipes.
Try using a coconut oil cooking spray when baking to keep your breads and cakes from sticking to the pan.
Stir a spoonful of coconut oil into your favorite hot cereal like oatmeal, cream of wheat or grits. It will add a light and pleasant flavor you're sure to love.
Are you a grillmaster? Switch out your oil and use coconut oil to grill up your favorite smoky treats.
More on healthy eating
Top 5 food myths busted
Great grains: Your essential guide to whole grains
Crazy for coconut water: The new go-to sports drink