Posted on Jul 10, 2012 7:00 AM by Kori Ellis
Summer is full of excitement and romance. This summer, check out these fun places to go on a date with your boyfriend or even your hubby.
---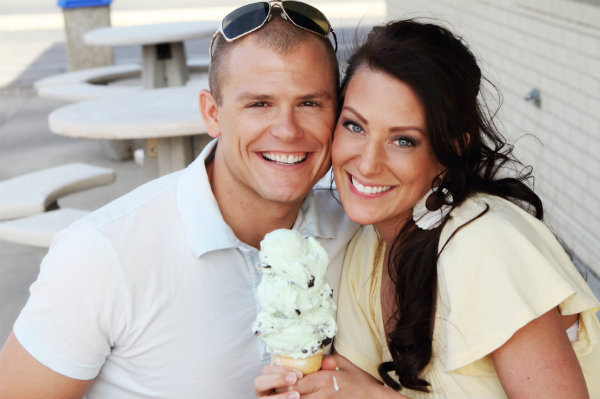 The beach or the park are always popular for summertime dates, however you should also try something a little different! Whether you are dating someone new or rekindling the romance with your husband, check out these fun places to go on a summer date.
Ice cream parlor
Instead of meeting your date for coffee, meet him for ice cream instead. Even if he isn't Mr. Right, at least you'll get to enjoy a delicious summertime treat.
Zoo
The zoo is an interesting place to enjoy the sun and get some exercise. What's terrific about the zoo is that if there is a lull in the conversation, you always can find something to talk about -- the animals!
Bowling alley
Set an old fashioned date with a trip to the bowling alley or roller skating rink. Bowling and skating can be tons of fun -- even if you aren't good at them. The roller rink can even be romantic as you can hold hands... and hold each other up from falling.
Boat ride
Head to the lake, river or other water area where you can take a boat ride. It can be anything from a romantic dinner cruise in the harbor to a paddle boat ride around the lake. Canoeing, kayaking and sailing are also fun activities for a summer date.
Amusement park
Amusement parks aren't just for kids! You can spend the entire day at the amusement park and never run out of things to do. They are a fabulous place to spend time with your sweetie too.
More about the summer
Fun outdoor workouts for summer
Cheap ways to enjoy the summer
Easy ways to save on summer travel