Top Breastfeeding Websites
Posted on Jul 20, 2012 8:30 AM by Naomi de la Torre
Nursing is a wonderful way to nourish and nurture your new baby. Discover the best breastfeeding resources on the web and get your breastfeeding relationship off to the right start.
---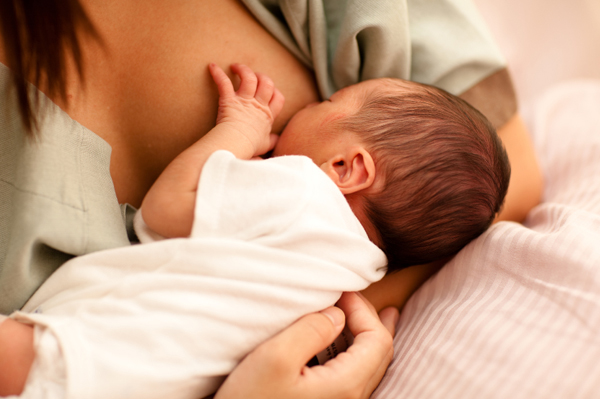 KellyMom
We love this website because it is a veritable storehouse of fabulous information for new moms. Looking to get your breastfeeding relationship on the right foot? Get started at KellyMom.
API Speaks
Attachment Parenting International launched API Speaks as the voice for gentle parents everywhere. Not only will you get informed and well-researched posts about breastfeeding, but you can find a helpful online community to assist you on your breastfeeding journey.
La Leche League International
If you need face-to-face breastfeeding help with your new baby, La Leche League International is your go-to organization. You can find local lactation consultants in your area, as well as join a LLL community for ongoing support.
PhD in Parenting
Parenting doesn't require a PhD, but sometimes it feels like it should. Annie has been working on her proverbial PhD in Parenting while sharing her journey on her blog. There's so much good info here, you might feel like your deserve a PhD yourself after you spend a couple hours on her blog.
Breastfeeding Moms Unite
Breastfeeding is wonderful, but it can also be challenging. If you are looking for support, Breastfeeding Moms Unite is the blog for you. Melodie is a breastfeeding advocate who started her blog to give other breastfeeding moms a place to feel safe, accepted and empowered for choosing to breastfeed.
Mothering Magazine
We're sad that Mothering is no longer a print magazine, but you can still get the 411 on everything breastfeeding at their blog. Want straight talk on breastfeeding, babywearing, co-sleeping and other natural family living practices? Mothering is a one-stop-shop for AP moms everywhere.
Becky's Breastfeeding Essentials
Get down with all your breastfeeding basics at Becky's Breastfeeding Essentials. Written by a board certified lactation consultant, this site is simple to navigate and covers everything from latch and treatment of sore nipples to milk supply, nursing strikes and extended breastfeeding.
The Feminist Breeder
Smart, snarky, hilarious and super-informed, Gina is a doula and childbirth educator. Pop on over to The Feminist Breeder for a down-to-earth look at breastfeeding, women's health and childbirth from a feminist perspective.
Blactating
Get breastfeeding news and views from a brilliant mom of color. Elita's blog is a fun read and chock-full of great info about breastfeeding, parenting and pregnancy. Fall in love with Blacktating where you get the insider's scoop on all things nursing.
Ask Dr. Sears
The father of attachment parenting, Dr. William Sears' website is designed to empower parents on their journey into natural family living. Learn why breast is best, how to overcome breastfeeding problems, discover helpful products and more at Ask Dr. Sears.
More on family and parenting
Toddler bathtime tips and tricks
Taming the toddler tyrant: 5 Secrets for outsmarting your toddler
Summer fun: 20 Outdoor family activities