How To Live A Happier Life
Posted on Jul 23, 2012 8:00 AM by Kori Ellis
Don't get caught in the daily grind. With a little effort, you can find easy ways to enjoy life every day.
---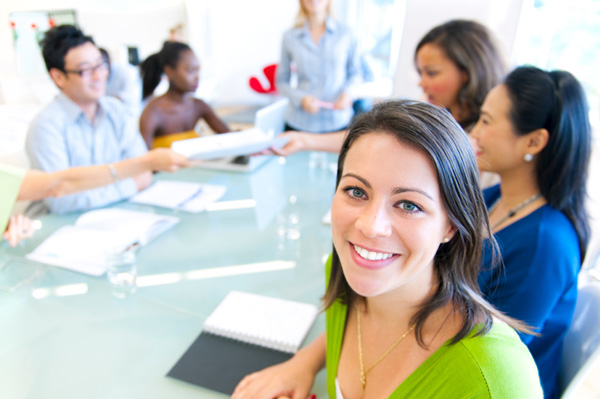 Do what you love
Most of us spend at least half our waking hours working. So it's important to pursue a career that you love. Spending all day dreading or stressing over your job isn't doing anyone any good -- including you, your boss or your family. We aren't suggesting that you rashly quit your job today without a clear plan. Instead, start looking for ways to make a change. Look for a career path that involves your passions and create a game plan to get you there. Take classes, volunteer the field, find a mentor and look for ways to make your move.
Wake up early
If you are always frazzled and never seem to have enough hours in the day, start waking up earlier. By waking up an extra hour early, you can get things done -- doing errands, paying bills online or just enjoying a little more me time. We aren't advocating missing out on sleep, however, so be sure to get 7-8 hours of restful sleep every night.
Don't diet
If you want to be happy and enjoy life, you shouldn't make yourself miserable with extreme diets. Food deprivation can certainly take a toll on you -- physically and mentally. "Don't diet" doesn't mean become a glutton or eat whatever you want. You should eat healthfully -- a meal plan rich in fruits and veggies, lean proteins and whole grains works best for most people. However you should also leave room to enjoy some of your favorite indulgences every now and then too.
Avoid toxic relationships
Are your relationships zapping the happiness right out of your life? By surrounding yourself with negativity or destructive behavior, you'll never really be able to enjoy life. Get rid of toxic people -- whether that means your boyfriend or your friends.
Make time for friends
On the flip slide, you need to make time for your good friends. That doesn't mean you need to go out with your girlfriends every week -- but friendships are important. People with meaningful, healthy friendships are healthier themselves and lead longer, happier lives. Read these tips to fast friendships.
More about happiness
7 Easy ways to feel happy
8 Ways to put yourself in a better mood
5 Foods that make you happy