Raising An Eco-Friendly Family
Posted on Jul 25, 2012 7:30 AM by Naomi de la Torre
You can play an important part in greening the next generation. Encourage your kids to go green with these fun, eco-friendly activities.
---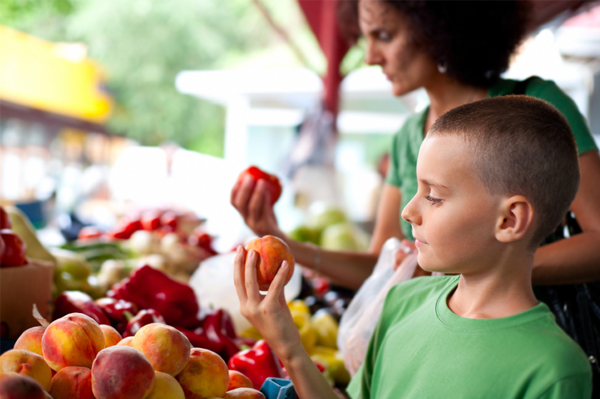 Play outside
Want to raise a dirt-loving tree-hugger? The simplest way is to spend time outside. Raising your children's environmental consciousness begins with helping them experience first-hand the magic and beauty of the natural world. Go camping, take nature hikes, go on picnics! Spend time outdoors whenever you can and these experiences will add up over time to a child who appreciates and respects our planet.
Plant a vegetable garden
Growing your own food is a great way to teach simple lessons about sustainable living. It is so much easier to understand how much work goes into producing food when you have had the experience of watching it grow from a tiny sprout. This is also a great way to open up a conversation about the importance of organic farming and eating locally.
Model eco-friendly habits
You can teach your children a lot about green living by simply modeling good habits. Children learn a huge amount by observing the world around them. If you are practicing what you preach, they will be much more likely to follow in your footsteps.
Compost
Do your kids love to get dirty? Composting is an easy (and fun!) way to teach children about earth-friendly living. Help dramatically cut down on landfill garbage while you use your compost to nourish your garden and replenish the soil. A good composting program is an excellent way to help children understand the cycle of life.
Volunteer for service projects
Volunteering your time is a wonderful way to give back to the planet and to teach your children the importance of service. Take a peek around your neighborhood and find out what kind of eco-friendly organizations your family could join. Or if you can't find any available programs, create your own! Organize a neighborhood weekly cleanup. Expand the recycling program at your church or school. Plant a community garden. The possibilities are endless!
Eco-friendly art
Turn your next arts and craft project into an eco-friendly one! There are lots of ways to green your art box from buying eco-friendly art supplies to using recycled items from around the house. Find a space to store interesting odds-and-ends that the kids can use to make art. You'll be surprised at the imaginative recycled crafts they'll come up with.
More on green living
5 Easy ways to jumpstart your green lifestyle
Live simply: 25 Ways to go green at home
Green your beauty routine