Posted on Aug 02, 2012 8:00 AM by Naomi de la Torre
Running ragged from sunup to sundown? When the stress of daily life gets the best of you, take time to relax and recharge with these simple ways to pamper yourself.
---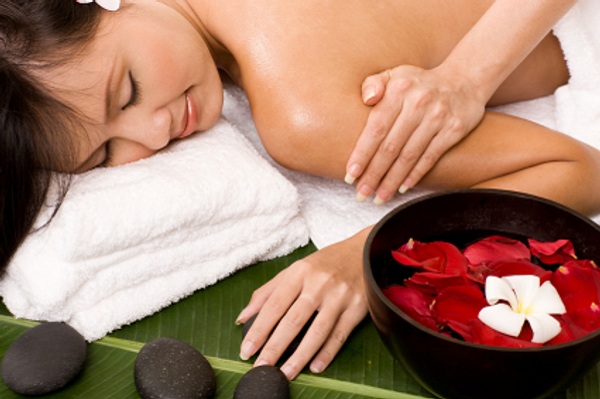 All it takes is a moment to lift your spirits and makeover your mind. Ready to begin? Ahhhhhhhh….
Girl time
There's nothing like some good ole' girl time to give your mood a boost. Countless scientific studies demonstrate that women's friendships are the perfect antidote to the stress of daily life. Gale Berkowitz, reporting on the UCLA Study on Friendship Among Women, writes, "A landmark UCLA study suggests friendships between women are special. They shape who we are and who we are yet to be. They soothe our tumultuous inner world, fill the emotional gaps in our marriage and help us remember who we really are. By the way, they may do even more. Scientists now suspect that hanging out with our friends can actually counteract the kind of stomach-quivering stress most of us experience on a daily basis." 
Spa escape
Take a break and indulge in a spa escape for a day of pampering bliss. Not only is it fun to get your nails and toes painted sparkly red, but spa treatments are actually good for your health! For example, massage has been proven to reduce stress hormone levels, boost immunity, improve your mood and even relieve symptoms of PMS. Can't afford a trip to the spa? Try some luxurious DIY home spa treatments or trade massages with your spouse or good friend!
Catch a movie
Whether you like dramas, romantic comedies or independent flicks, a good film is a great way to escape into a new world and get a new perspective on life. Kick back, relax, grab a handful of buttery popcorn and watch your troubles melt away.
Have a good laugh
Laughter can be the best medicine! When you laugh, it actually reduces stress hormones and helps to boost your health. But that's not the best part! In addition to helping us stay healthy, laughter helps us connect to one another and overcome challenges. Feeling down? Call a friend who knows how to tickle your funny bone, watch your favorite comedy or find some funnies online.
Mini-vacation
Make the great escape and get out of town! Visiting a new place is a wonderful way to gain a new perspective and take a break from it all. Don't forget, however, to leave your inbox behind. In this modern techno-savvy world with email, texting, smartphones, laptops and tablets, its way too easy to get sucked back into work while you are supposed to be on vacation. Remind yourself that it's okay to go unplugged for a few days. The freedom will do wonders for your ability to relax and rejuvenate. Get your groove back with a few days of uninterrupted "me" time.
More ways to reduce stress naturally
Aromatherapy stress relief
Power foods that reduce stress
Discover the many benefits of yoga