Change Up Your Beauty Routine For Fall
Posted on Aug 22, 2012 8:30 AM by Kori Ellis
Feel good and look good this fall by breaking out of your beauty rut and trying something new.
---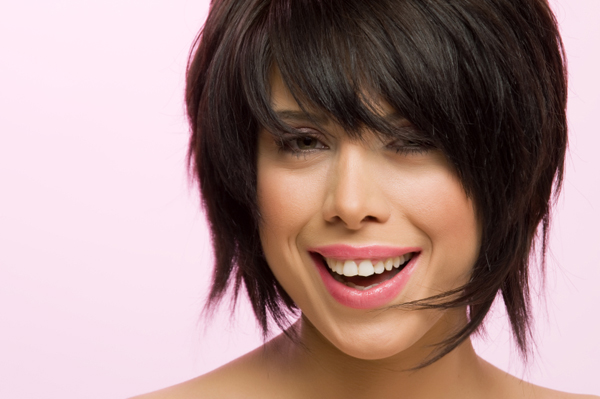 Go short
Many people think short hair is just for summertime, but fall can be a great time to cut your long locks too. For busy women on the go, a short hairstyle can be the best low maintenance option. Just make sure you trust the stylist because once you go short, it can take a long time for your hair to grow back.
Add some color
For fall, consider taking your hair color a couple shades darker, or trying a completely different hue -- like coppery-brown or deep auburn. Rainbow colors are also trendy right now. Women of all ages and lifestyles are adding streaks of colors like bright pink, purple and blue to their hair. You can do this very subtly by adding the streaks in the underneath layers of the back of your hair. You don't have to make a big commitment either. Try hair chalking, which is very temporary.
Take time for TLC
After the heat, humidity, chlorine and salt water of summer, your hair and skin can be in rough shape. Give your hair a deep conditioning treatment once a week to restore the shine to your locks. For your skin, moisture is the key. Exfoliate regularly to slough away dead skin cells, improve circulation and smooth your skin. Hydrate morning and night with a moisturizer suited to your skin type. Keep in mind that in the cool months, you might need a heavier facial cream than you do in the summer. Don't forget your feet. If your heels are dry or cracked, slather your feet with thick cream and wear socks to bed.
Update your makeup
Even if you are in a rush in the morning, you can take a few minutes to focus on your makeup. Fall makeup trends include shimmery eye shadows in shades of gold and gunmetal, wine lip color and colored mascara -- like plum or navy.
Try something new with your nails
Nail expert and Custom Nail Solutions president Katie Saxton reveals some of fall's hottest nail trends:
Double reverse French manicure - This is such an elegant look that features a dark color (such as black) painted at the tips of the nails, with the rest of the nail covered in a soft shimmer or clear polish.
Magnetic nail color - You can achieve 3-D Nail Art in seconds with this fun and fabulous polish from Sally Hansen. You have several colors to choose from, and all you do is apply two coats, hold the included magnet for 10 seconds over each nail's wet polish, then you apply a top coat. You will get a shiny, 3-dimensional special effect look. Available in drug stores.
Black and gold nail wraps - These wraps from OPI are fast, easy to apply, and long-lasting. It is a very dramatic look that is great for evening.
Complete DIY nail customization -  Saving money on beauty products and procedures is always in! Likewise, complete DIY nail customization also means being able to use your nails as an outlet for artistic expression. Rather than paint the nails one solid color, a huge trend will be decorating the nails to express one's artistic ability, as well as show off one's unique interests. This can mean painting the nails with intricate designs like tribal art, or decorating them with words and characters from favorite movies and television shows. Nails will become one's artistic easel for a new kind of self-expression.
More ways to get out of a rut
Break out of your fitness rut
10 Foods to lift your mood
In a rut? How to inspire your creativity